Updated on November 24th, 2020
Photo recovery is process of recovering accidentally deleted or formatted photos from data storage devices. We like to record memories or important moments in life via taking photos, and then store photos on computers, USB drives, etc. Such important photos includes marriage photos, baby photos, travel photos, family photos and more, which are stored on various devices, so that they can be viewed or transferred conveniently.
Sometimes people may deleted photos or format data storage media by accident or unknowingly, which will be a huge pity if lost photo can't be recovered. Thus, when these important files get lost, we should know how to recover lost photo, and the answer to this is free photo recovery software.
Users can get s satisfying recovery results if they follow some instructions soon after the loss of photos. The highly recommended instructions include: After photos get lost from computer: stop browsing web pages and storing any data to computer; do not try defragmenting; do not download or install any program to the partition where lost photos are located; stop taking photos after files are lost from camera; when recovering lost photos, copy recovered photos to other partitions that are not suffering from photo loss problem.
Eassos Recovery Free is the best free photo recovery software which allows users to recover deleted or formatted photos for free from hard drive, camera, memory cards (such as SD card, XD card, TF card, Smart Media card, Compact Flash Card, Multimedia card), USB drive (like USB flash drive, external hard drive, pen drive, thumb drive, memory stick), cell phone, SSD, etc.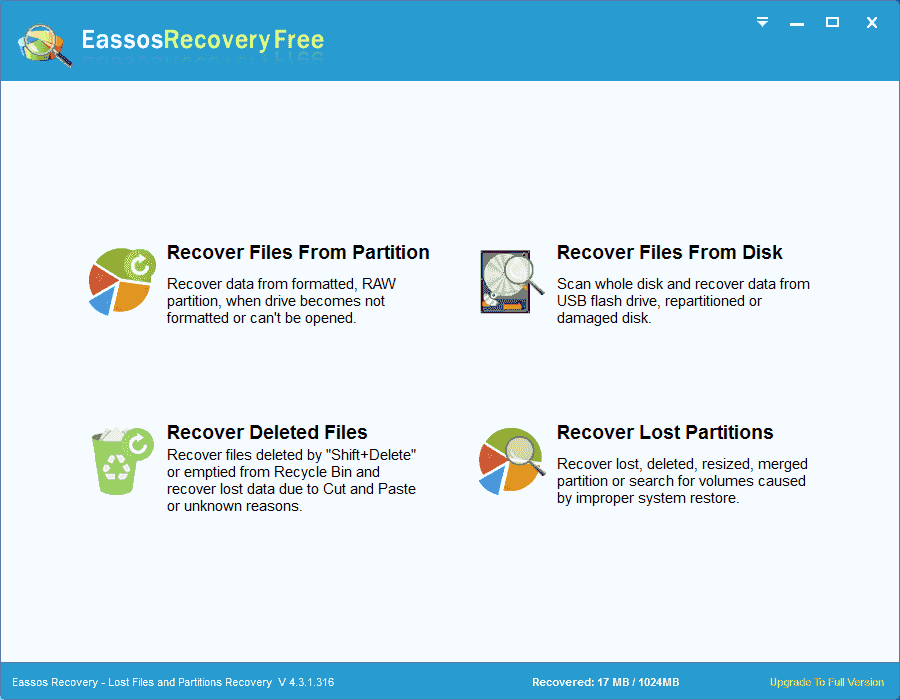 Eassos Recovery Free is easy-to-use photo recovery software for completely recovering lost photos resulted from various reasons. It offers file preview function which allows users to check photos prior to actual recovery. Moreover, it is capable of recovering all sorts of photo formats, for instance GIF, TIF, BMP, JPG, PNG, PSD, WMF, CR2, DNG, RAF, ERF, RAW, NEF, ORF.