Updated on May 13th, 2021
Do you have an effective approach to recover lost data when computer crashes or fails to work? What's more, database that stores complex and huge data for companies and organizations including businesses, hospitals, schools, banks, hotels, etc. Do you have an answer when database or PC data accidently gets damaged or lost? This post touches on solutions to data loss and provides tutorials to recover data step by step.
Data loss issues you may encounter
First, let's see data loss on your desktop, laptop and tablet that you use every day. These devices store various data and may get crashes without warning someday or fail to work smoothly due to some errors. In that moment, a backup copy that contains all important data will save you from big loss. Otherwise, you'll lose part or all data, which may ruin the company. Thus, you have to keep backing up data and updating it in regular.
You have a huge collection of music, movies, photos, documents, etc. and they increase continuously on your hard drive. Then you need to backup all of your data to another drive in case of drive damage of the one being used. These files to be backed up can be hundreds of gigabytes of data. The best way to maintain data is to making a copy of data to external hard drives and place external drives at a safe location. For now, there are many portable drives that offer huge capacity with affordable price and you can choose any size that is right for you.
Many users complain it takes too much time and efforts to make backups of data on computers, and they choose not to backup anything and take chance that data loss won't happen. However, there are still thousands of users lose every day and looking for possible solutions online. This articles talks about easy method to recover lost data.
Free data recovery software
I'll use Eassos Recovery Free, free data recovery software, to restore lost files within just a few minutes. There are quite a few recovery programs on the market and so many companies offering recovery services, why is Eassos Recovery recommended by users? Eassos hard drive recovery software is able to fix almost all data loss problem and it's 100% secure as the recovery is read-only and simple to follow. Download and install Eassos Recovery in your PC and follow next 3 steps to perform recovery of lost data.
Step 1: Run Eassos Recovery Free and select recovery feature. If your computer installs Win7 or higher Windows versions, you need to run the software as administrator.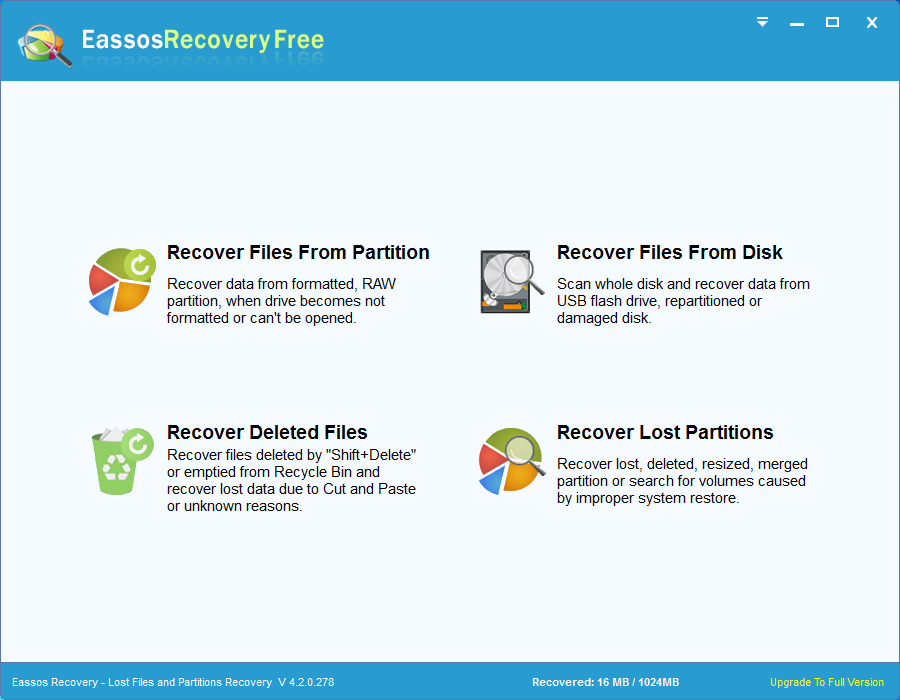 Step 2: Select drive which is going to recover data and start scanning files.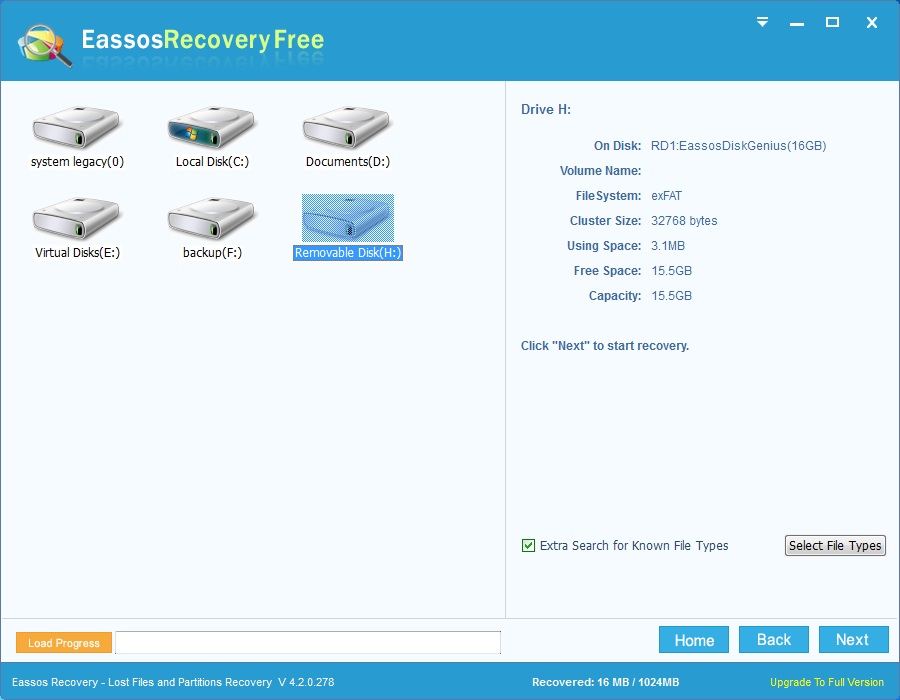 Step 3: View recovery result and then select needed files or folders and save them to a safe location.