Updated on May 13th, 2021
Windows 8 has come up with a lot of amazing features and changes, and many users are keen on advanced features and a much superior experience of changing their computer system to different operating system. However, a majority of users are perplexed to find that the backup and restore file has been totally or partly modified. And there is no proven and easy way to display restorations of backup files of any Windows versions.
Many common computers may be troubled by the question of how to perform system restore within several easy steps? Windows 8 operating system changes the way of creating backup and it is not easy to learn for most computer beginners. Good news for them. Users are able to rescue all important files and data from any undesired incidents.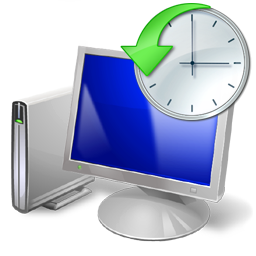 System back and restore is one of the marvelous features of operating system. Users can backup system with third party tools such as Eassos System Restore which allows users to back up any state of system to image files. System restore is able to restore system to previous state when computer runs well and smoothly, including system files, installed programs, favorites, local user profile, files on desktop or Recycle Bin, registry keys and more.
When something suddenly goes wrong during the running of operating system on the account of installations of malware or infection of virus, then you can restore your computer to the data and time when the system was backed up. Eassos System Restore supports full backup and incremental backup, which means you can create a couple of restore points for system and you can make restore points at any time you deem the current system state is worth backing up. Therefore, when system works weirdly and slowly, or system crashes, you can manually choose a restoration time point and carry out restore. After system is restored to a former time point, files and components of current system will be erased. Thus you should take some time to backup files that are important to you.
Eassos System Restore is specially designed for home and business desktops and laptops with advanced, reliable and easy-to-use system backup & restore solutions. It makes backup and restore process easy to perform so that users can carry through self-service backup operation and one-click system restore to save system from disaster or reinstallation. It can be used under all Windows system, DOS, and Win PE, and supports GPT disk. This program supports restoring system even when system can boot by dint of providing several boot options.