Updated on May 13th, 2021
Upgrade to Windows 10
Microsoft has started the system upgrade process for Windows 7 and 8 users. If your computer is running these systems, then you can see a small icon of Windows logo on the lower-right corner of the taskbar. Click it and a window will pop up with details of upgrade process. Also, it allows you to "Reserve" the free Windows 10 download by providing your email address. It offers simple guides of system upgrade. Some users complain this process takes too much time and it is not a clean system installation. They choose to download the ISO of Windows 10 and make pure installation instead of upgrade based on current system.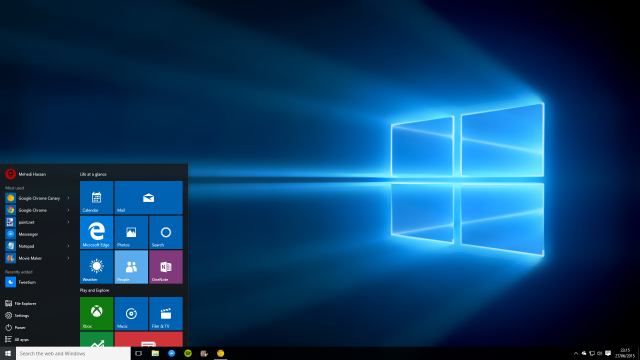 Why do people want to upgrade to Windows 10?
It's more convenient to use. Windows 10 offers Start menu similar with Windows 7, from which users can find desired program, perform operations, shut down system, etc. The menu reserves style of Windows8 and 8.1, making it more user-friendly.
The brand new web browser Edge. It doesn't look pretty, as Windows themes do no work on it. However, it has better user experience and takes much less RAM than IE. It seems that the new browser has room to improvement itself, but it is bound to be a great browser.
The built-in Cortana. It is a good assistant if your computer has a microphone. It starts to search for the keyword you speak, open programs, send email, etc.
Backup system before and after upgrading to Windows 10
Never ignore the importance of system backup. Sometimes, you have to rollback your computer from Windows 10 to preview system. Windows 10 is just released and it's quite new to many programs, thus certain important software on your PC doesn't compatible with Windows 10. Then, you have no choice to abandon the new system and go back to previous Windows version. Or you are not used to these new features if you were using Windows 7, for there are great changes between these two versions. Therefore, it'll be easier to fix the issue if you have a backup copy of the old system.
On the opposite, the new system works well to you, then you decide to use it in the future. It's necessary to make a backup for it, because system can go crash due to various causes.
How to backup Windows system?
Windows keeps offering system backup feature for several versions, but none of them works as well as users expected. No worries, Eassos provides better and easier solution to backup all versions of Windows system. Eassos System Restore is easy-to-use Windows system backup & restore software. Let's see how to backup Windows with it.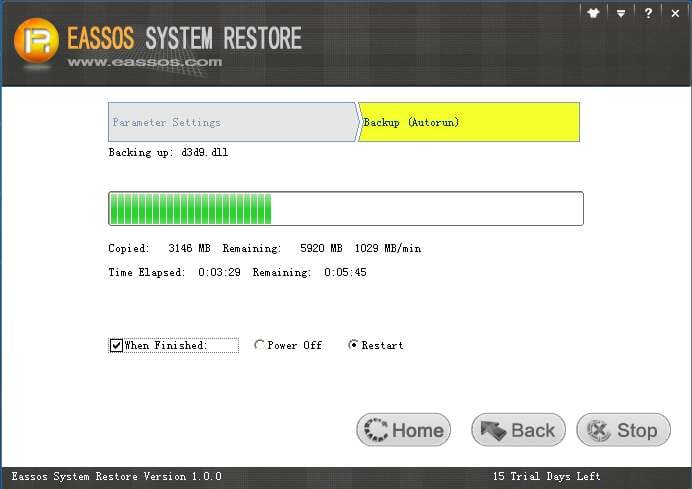 Install and launch Eassos System restore.
Click "Backup" button for system backup.
Click "Next" buttons and the program starts backup automatically.