Updated on July 6th, 2016
I believe you have ever deleted some valuable files from your SD card by accident, or encountered data loss due to unintentional formatting or virus? Are you still afraid or anxious about that kind of fault? Well, there is no need to be panic though all files are deleted accidentally, for they can be undeleted. It is easy to get this fixed by virtue of SD card recovery tools.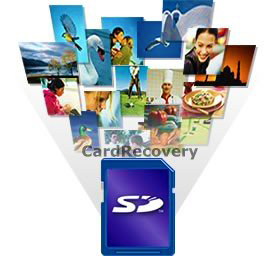 Possible cases that you need to undelete files from SD card
Important photos are deleted by mistake off digital camera
Files on smart phone gets deleted
SD card infects virus and precious files are deleted
Photos are lost when you cut and paste files
Things you have to pay attention before undeleting files
Protect the SD card against any damage. Ensure that the SD card is well kept and isn't exposed to any physical damage. Because physical damage can make deleted files unrecoverable with data recovery freeware, and you'll have to send it to some recovery center. And the fee for that kind of recovery is not affordable. What's worse, they usually can't guarantee a satisfying recovery outcome.
Do not store data to the SD card. If the card is placed in digital camera, then stop taking photos at once. Also if the card belongs to your mobile phone, then do not download or install programs, nor taking picture, either.
Don't view remained files of the SD card. Browsing or editing files on the SD card may produce temporary files and cash files, which might overwrite deleted files.
Qualified data recovery freeware can recover deleted files
To be exact, there is no best recovery software as there are not absolute principles to judge a program. That's because different software has their own features and advantages. However, we can know whether data recovery freeware is qualified or not by following these factors:
Easy to operate for average users
Read-only recovery process doesn't damage lost data
Be able to handle various data loss issues from all possible storage devices
Restore files with original directory structure as well as by file type
Excellent file preview function
Eassos Recovery possesses all these features and it has the ability to undelete files from SD card, Recycle Bin, hard drive, flash drive, memory card, virtual disk, etc. Apart from recovering deleted files free, it is able to recover lost files after format, disk corruption, virus attack, partition failure and so on.
Guide to undelete files from SD card with Eassos Recovery
Step 1: Download this free data recovery software and install it to computer.
Step 2: Connect the SD card to the USB port of your computer through a card reader.
Step 3: Start Eassos Recovery and choose the recovery mode "Recover Deleted Files".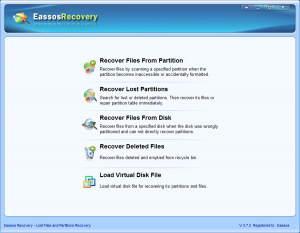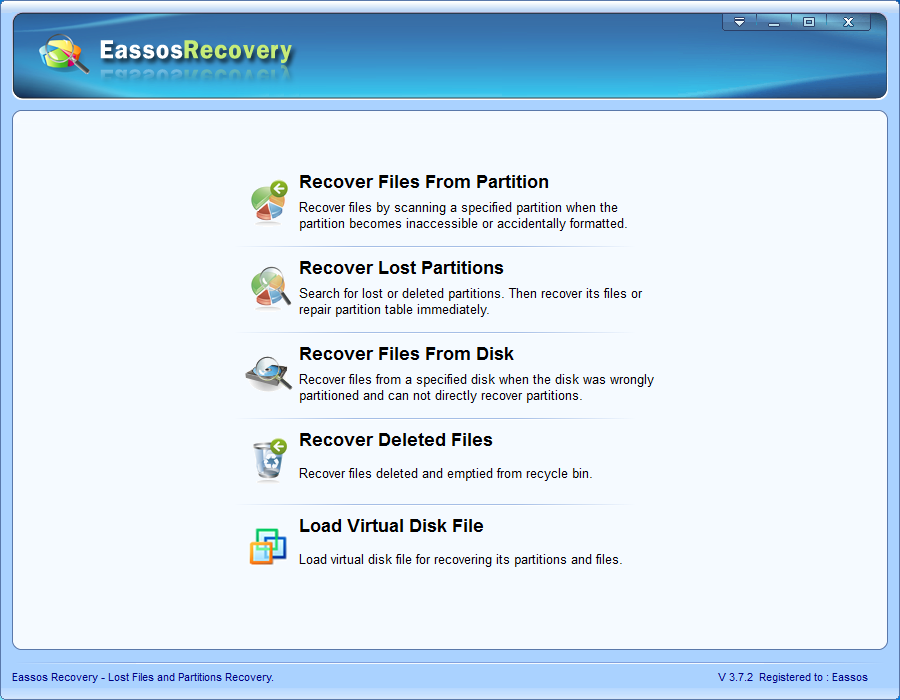 Step 4: Select the SD card and click "Next" button to scan deleted files from the card.
Step 5: Preview and get deleted files recovered.