Updated on November 24th, 2020
Living in present society, we enjoy advanced science and technology and we are no longer easily surprised by new technologies that keep emerging endlessly. Thus we should know the fact that we are capable of undeleting files from empty Recycle Bin and all we need is a piece of data recovery freeware.
When a file is saved to hard drive, the file is not saved on continuous sectors. File data and file information are stored on separated areas. File information tell operation system the file name, size, type, sectors it takes, etc. When a file is deleted either intentionally or accidentally, only the file information is destroyed and the file data still remains on hard drive. But, is you keep using computer after data loss such as download file, browse webpages, watch movies, etc. might damage original files, for these actions may cause writing actions.
If you are new in data recovery, then you'd better try those data recovery programs that are powerful and easy-to use. And if you carry out a wide research on the Internet, then you will find many programs that can undelete files from empty Recycle Bin and some are for free, for example Eassos Recovery Free. Eassos Recovery Free is freeware for home users and it allows users to recover deleted files from Recycle Bin, USB flash drive, SSD, external hard drive, memory card, cellphone, etc. just through 5 steps.
Here are steps of undeleting files and Recycle Bin recovery.
Step 1: Download, install and start Eassos Recovery Free.
Step 2: Click the data recovery mode "Recover Deleted Files".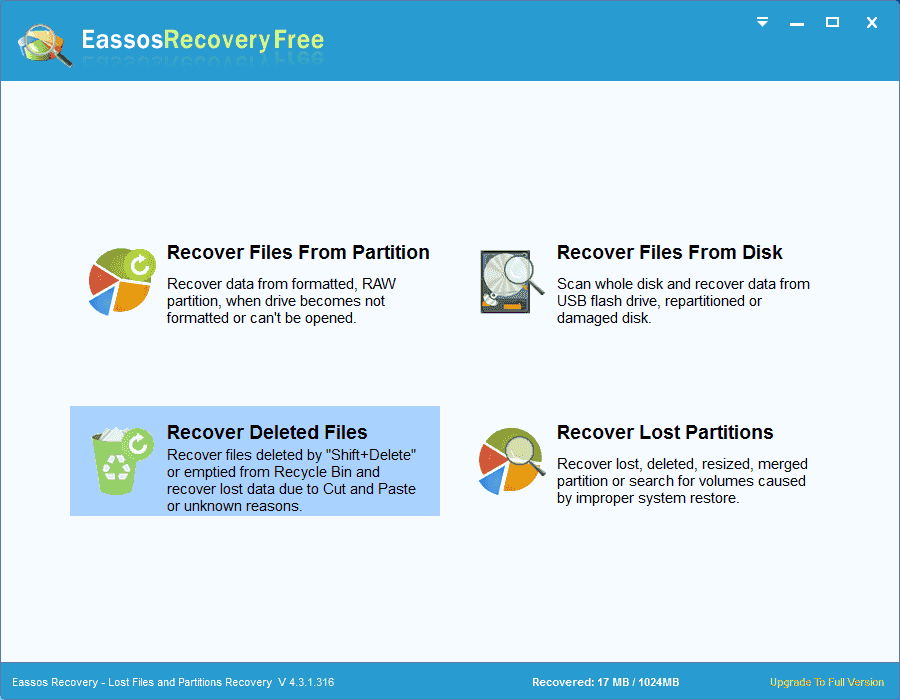 Step 3: Select the path that needs recovering deleted files.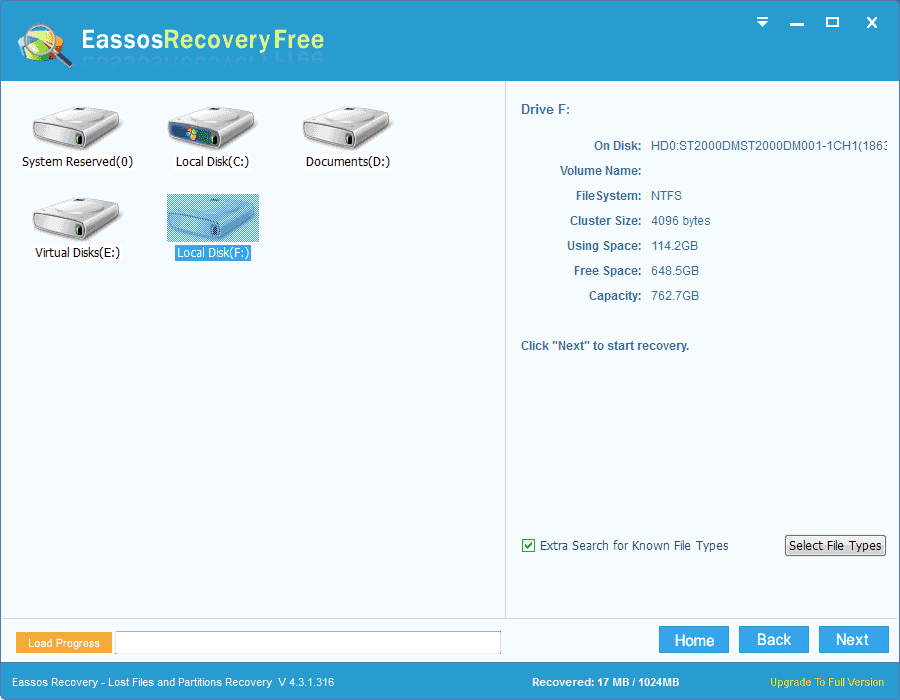 Step 4: Eassos Recovery Free starts to search for deleted files.
Step 5: Find files you want to recover and click "Next" button to finish the process of undeleting files from Recycle Bin.