Updated on November 24th, 2020
Free data recovery software to recover deleted or formattted data
Have you ever encountered the situation that files get lost from computer, cell phone, digital camera or any other devices? You must feel that there is nothing can be such frustrating as losing important files. This can be more destructive to those who don't have the habit of file backup. It is significant that computer users should take good care of data and take preventive actions to avoid data loss. Thanks to the great improvement in file recovery software, easy-to-use programs that can recover lost data are available to common users. It is quite easy for you to recover lost or missing data with little efforts.
When do you need free data recovery software?
Data loss happens quite frequently to files that are stored on electronic devices such as hard drive, smart phone, USB flash drive, etc. A series of reasons can give rise to file loss and some are listed as follows:
Unexpected power failure while devices are working
File gets deleted or formatted by accident
File system or partition table gets corrupted
Operate storage media in improper manner
Virus or malware attack
Hard drive has bad sectors
Human error
Nature disaster
Other unknown reasons
Download best free data recovery software
First step of recovering deleted and formatted files is to find out the  free data recovery software on the Internet. It is essential to choose the right software, because final recovery results are decided by the quality and features of software you use.
Eassos Recovery can be a good option. This software can easily recover your missing data or files via easy process. It supports recovering almost all file types as long as lost files are not overwritten, such as pictures, images, video, music, email, documents and more. Eassos Recovery makes data loss no more big trouble. Eassos Recovery has a free version which is powerful enough for home users. Also you can pay a little and upgrade it to the full version which removes all limits. Also, the full version can be tried first for free so that users are able to learn the possibility of success recovery of lost files.
How to recover deleted or formatted data with Eassos Recovery?
Step 1: Download and install this photo recovery software and then start it to get the main interface.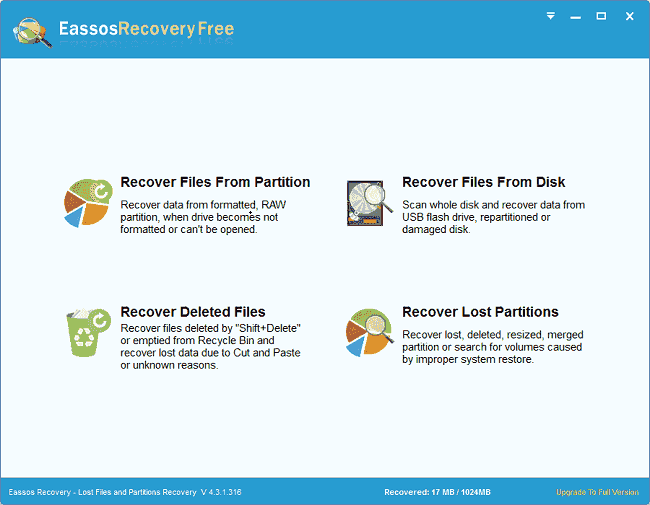 Step 2. Click the icon of the digital memory card and click "Next" button. The software will begin to search for lost files from the SD card.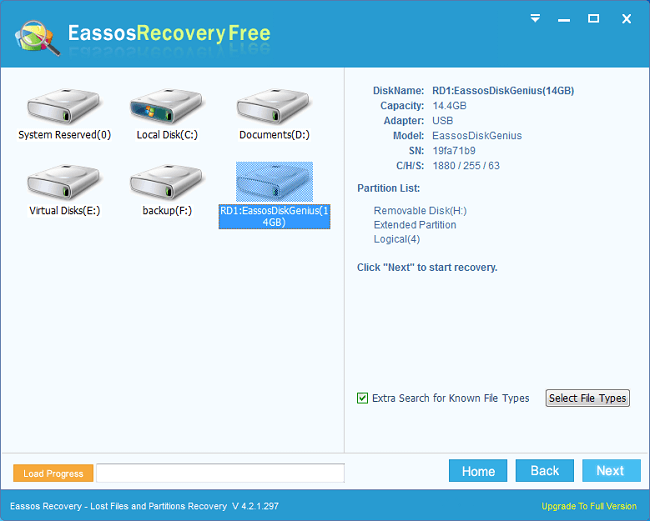 Step 3. After file scanning is done, users can preview all listed recoverable files one by one, and then select those they want to recover. Then click "Next" button to get then retrieved.