Updated on November 24th, 2020
Summary
Microsoft PowerPoint is used by all Windows computers around the globe. It is particularly preferred by presenters, for the more persuasive the presentation, the more effectively thoughts can be understood by audience. Users would like to spend large amount of time and energy to make a perfect PowerPoint file. Sometimes, the carefully prepared document files can be get lost or damaged. And users should be able to do PowerPoint file recovery and restore lost data.
PowerPoint file loss issue
Unfortunately, document files like Word, Excel and PowerPoint can get lost due to various reasons, which happens to other sort of files as well. When you are aware that PowerPoint files are lost, you should got to Recycle Bin at first, for deleted files will be put there. If you can't restore it from Recycle Bin, then you can rely on an updated backup. However, in some cases, there is no backup available. Then you still don't need to worry. You can restore deleted files with PowerPoint file recovery software.
File recovery software for PowerPoint recovery
As some promotions go, PowerPoint recovery can be done by some professional recovery centers. But the fee cost by the service is quite high and not affordable to many ordinary users. So, this is not the reasonable and desired solution for many. You may ask "what's your suggestion of document recovery?"
It is strongly recommended to try file recovery software which has the ability to fix diverse file loss issues for both trained and inexperienced users. Then Eassos Recovery becomes the most reliable and easy option. This recovery software can retrieve lost PowerPoint files that are deleted or formatted easily.
How to recovery lost PowerPoint files with Eassos Recovery
It's no longer a painful process of document recovery with the assistance of Eassos Recovery. This software guide through the entire file recovery course and you don't need to worry about doing unfamiliar task, since the recovery wizard can do everything for you with through and simple steps.
Step 1: Launch Eassos Recovery and select suited recovery feature.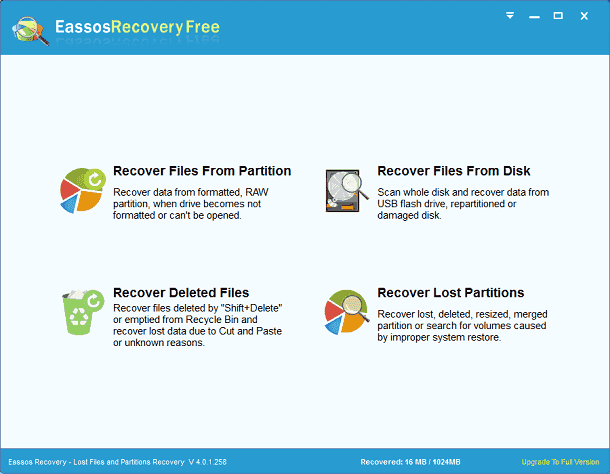 Step 2: Select the drive or partition where lost PowerPoint File was stored, and click "Next" to search for document files.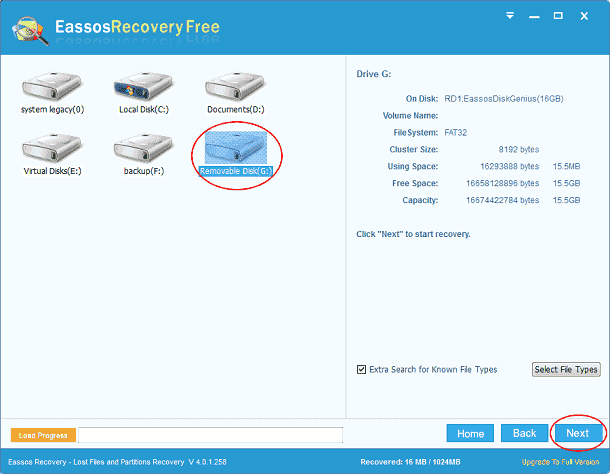 Step 3: After scanning, you can preview all types of document files, such as PowerPoint file, Excel file, Word file, Text file, etc.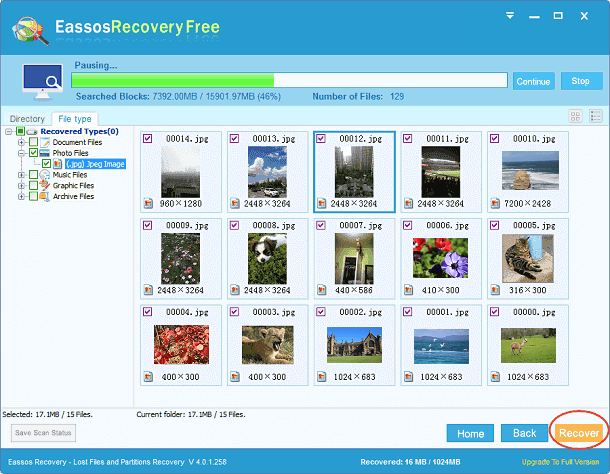 Step 4: Select lost documents you need and click "Next" to get them recovered to a allocated location.
Useful solution to restore corrupted PowerPoint files
Drag the PPT to the PowerPoint program
Try adding slides of the corrupted PPT to a blank presentation
Open the temporary file edition of the presentation
Try to open the presentation on the PPT viewer
Move the presentation to another computer or hard drive
Open the presentation in Microsoft Word
Use PPT in Safe Mode