Updated on November 24th, 2020
About MP4 files recovery
The file format MP4 is actually MPEG-4, and it is usually called mp4 file due to that its accepted extension is .mp4. MPEG-4 was initially introduced to offer quality DVD audio and pictures with small file size. Also it is the ideal file format to play on portable multimedia players like MP4 players, laptop and iPod Video. MPEG-4 is developed and perfected by numerous researchers all over the world and it became an international standard in 2000.
Even today, many people still like to use computer or other MP4 players to enjoy movies and video clips which are created in MP4 format. We can't deny that MP4 really brings about fun time. But many users must have experienced the trouble of MP4 file loss. Do you know the way to recover lost MP4 files? Now, we are going to tell you an easy method to so MP4 file recovery on your own.
Probable causes of MP4 file loss
Let's check out possible causes of MP4 file loss before we talk about the way to get them back. Find out file loss reasons is important, which can help us choose recovery mode. There are tons of causes of file loss, and file loss causes may vary from one to another. So here we can list all reasons and we just choose most common causes which may happen to any of us.
Memory card on MP4 player gets formatted.
Files are deleted by mistake from MP4 players or computer hard drive
Mp4 player damages due to poor quality
People use "Cut and Paste" to transfer mp4 files and error happens during the process
How to recover delete or lost mp4 files?
After learning mp4 file loss reasons, we'll going to restore lost mp4 files. But how? We recommend you have a try on mp4 file recovery software.
As effective file recovery tool, Eassos Recovery is capable of restoring lost mp4 and mpeg-4 files from desktop, laptop and other portable mp4 players. All users can follow its recovery wizard to finish all steps and get back missing mp4 files. Let's start recovering mp4 files now!
Step 1: Download and install Eassos Recovery to your computer without worrying about the fee, as the download, installation and trying of the recovery tool is free of charge.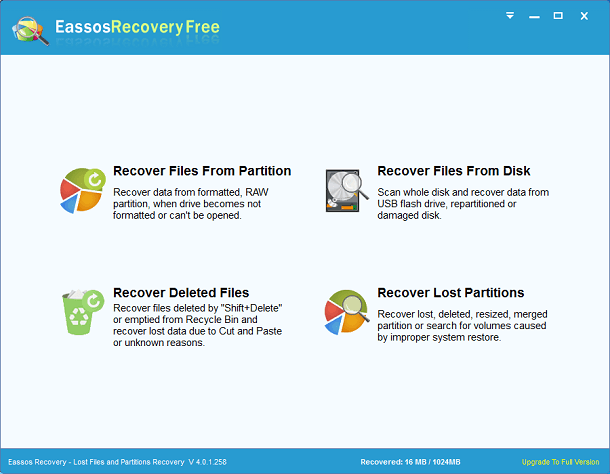 Step 2: Launch Eassos Recovery and select recovery mode. This is easy to decide if you know file loss reasons; you don't have to worry if your mp4 files are lost for no reason, in that case, you can choose the third recovery mode which suits all data loss situations.
Step 3: Select the mp4 file storage device and click "Next" to scan files.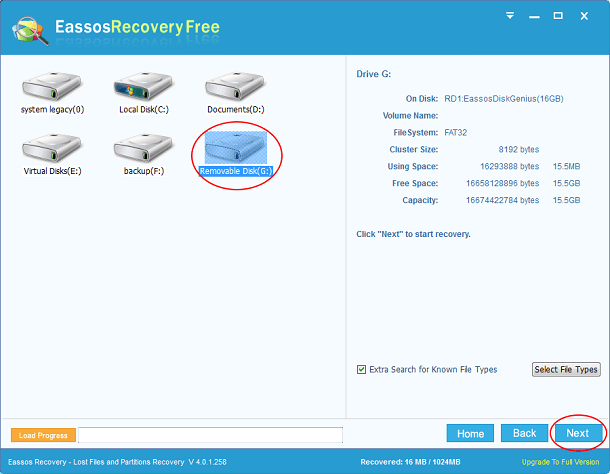 Step 4: after file scanning is completed, you can copy mp4 files and get then recovered. Note: do not save recovered mp4 files directly to the path which is recovering files, otherwise lost mp4 files will be overwritten and can't be recovered.