Updated on November 24th, 2020
Partition loss issue
A partition can be thought as a division or "part" of a real hard drive and it is used to restore data. My question is that have you ever suffered from partition lost? Do you want to recover lost partition on your own? If you have similar problems then this article will help you to get back your lost partitions.
Lost partition recovery software
It is recommended to recover lost data partition with Eassos Recovery. Eassos Recovery, developed on the basis of PartitionGuru, is a piece of efficient and easy-to-use data recovery software.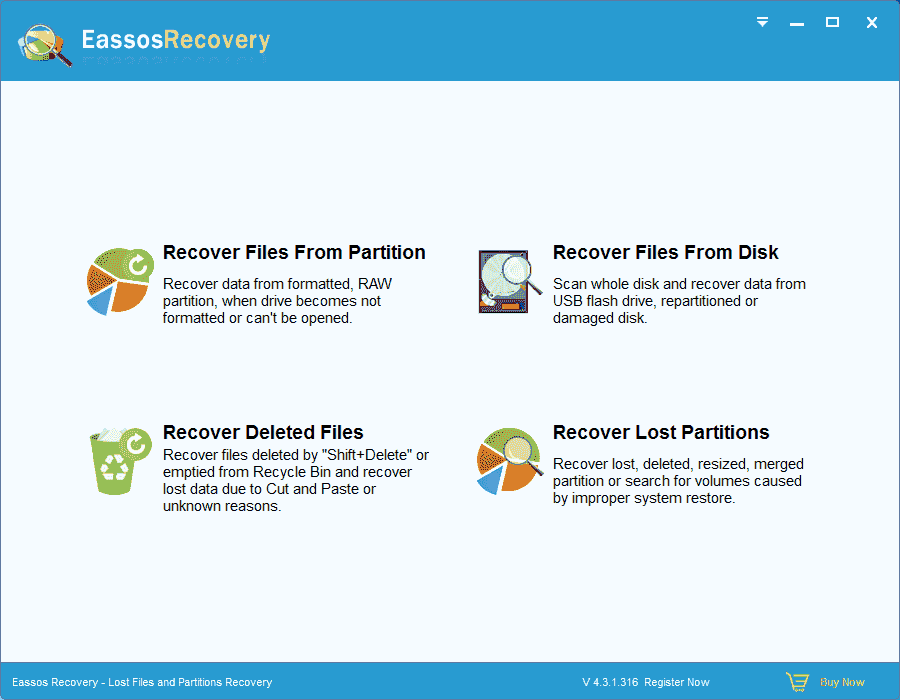 Compared with other similar data recovery software, Eassos Recovery has its  advantages. When Eassos Recovery finds a partition, it'll ask you to identify whether the partition is the one you want to recover. And you can judge this through previewing files of the found partition. If it is the lost  partition you want to recover, then click "Keep", otherwiae click "Ignore". The whole operation is very simple and easy, thus people who don't have proficent data recovery skills is still qualified to finish the job.