Updated on November 24th, 2020
Modern people who have high requirements for picture quality are reliable to use camera to take photos. Meanwhile, it's inevitable that photos get lost due to accidental deletion or formatting. A common question is that "am I able to recover my photos?" Usually the answer is yes.
What happened when photo are deleted or formatted from camera?
Digital cameras are usually equipped with memory cards from which photos are deleted or formatted. When a photo is deleted, the camera's memory card (SD Disk, XD Card, MMC Card etc.) just marks the place occupied by the deleted photo as free for later reuse instead of delete the photo from the card. This operation is similar to the deletion from computer hard disk. When photos are formatted, they are not erased either, instead the whole card is marked as free so that new photos can be saved in the future.
Thus the first thing you must do is to stop taking any new pictures after photos are deleted or formatted. Because newly taken photos may take the space occupied by deleted photos. If that happens, lost photos can't be recovered any more.
How to recover deleted photos from camera memory card?
To recover deleted photos, you'll need photo recovery software, which allows you to scan the card and recover deleted or formatted photos. There's too much such programs on the Internet, and some of them are free of charge, such as Eassos Recovery Free. This software can recover photos from different types of memory cards and recover 1GB lost data for free.
Step-by-step tutorial to recover lost / deleted photos
Step 1: Connect the memory card to computer sot that it can be recognised by data recovery software. (software can't deal with a sd card that has badly physicaly damages)
Step 2: Download and install Eassos Recovery Free.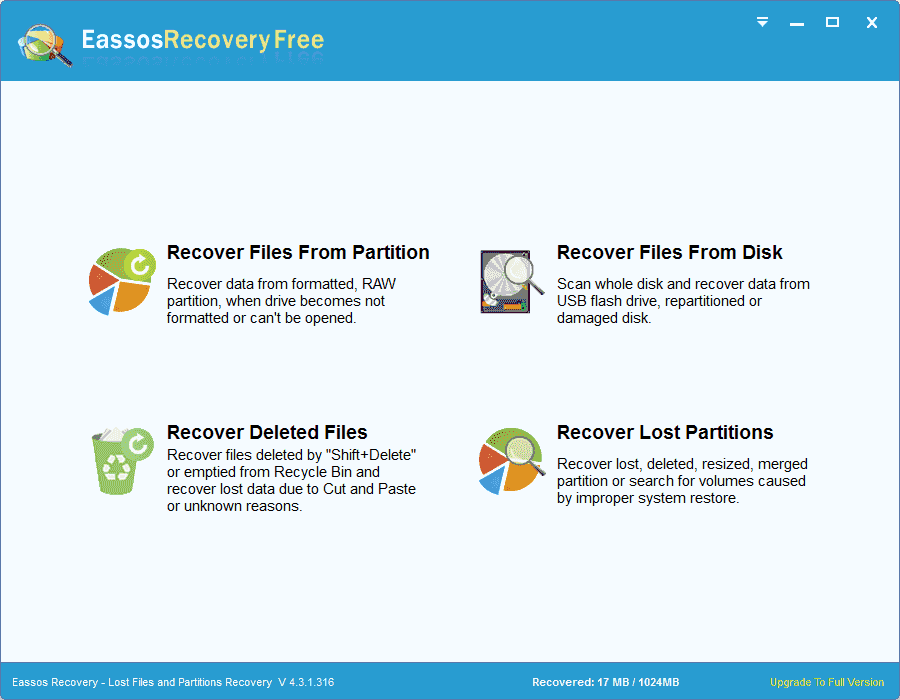 Step 3: Start Eassos Recovery and select a data recovery mode. To recover deleted photos, you need to use the function "Recovery Deleted Files"; the data recovery mode "Recover Files From Partition" will be appropriate, if photos are lost due to formatting or memory reports the error "The disk in drive * is not formatted. Do you want to format it now?"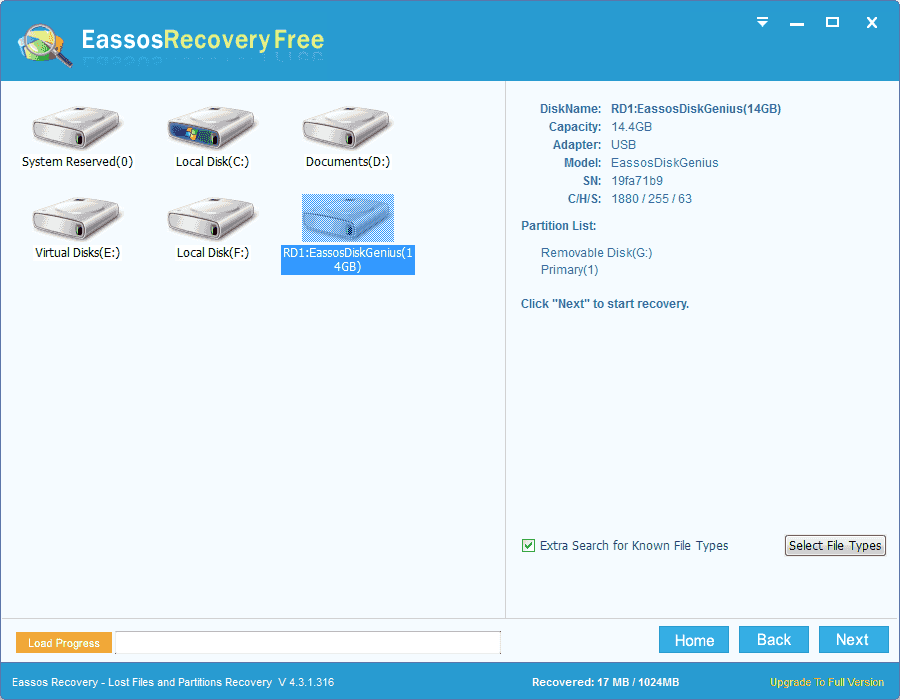 Step 4. Scan the memory card of the digital camera what held the lost photos.
Step 5. After file scanning is done, select files and click "Next" button to copy files to a secure path.