Updated on November 24th, 2020
This guide explains how to recover deleted files from SD card, USB drive and other removable devices using free recovery software. You can follow this guide to get back deleted files and folders easily and safely.
About recovering deleted files from SD card
SD card is small in size but large in capacity and it is widely used in digital camera, cell phone and other digital products. Almost everyone uses SD every day to store data, such as music, photos, videos, etc. I guess most of us must have met with data loss which might be caused by formatting, deletion, SD card fail and so on. Here I'm going to discuss the way to recover deleted files from SD card. Those who wants to recover formatted files from SD card, please read the article How To Recover Files From Formatted SD Card?  
What will you do if files are deleted from SD card
Several years ago, it was unbelievable that data recovery was available to common computer users. But now anyone who even hasn't heard about data recovery is managed to perform data recovery as long as he/she read through this passage.
As we all know, SD card recovery can't be done like magicians, because it needs specialized tools, such as data recovery software. Nowadays, some data recovery software is very easy to use, thus even though you are a newbie, you are qualified to do data recovery provided that you choose the right data recovery software.
Free SD card recovery software
I'd like to recommend Eassos Recovery Free to recover lost files either deleted or formatted for free. Eassos Recovery Free is a piece of free data recovery software, but it is powerful enough to deal with most of data loss situations. Meanwhile, it has a wizard interface, designed for common users, which makes it very easy to operate.
Major steps of recovering deleted files from SD card
Step 1. Download, install and start Eassos Recovery Free, and then you'll get its main interface. Use the fourth function.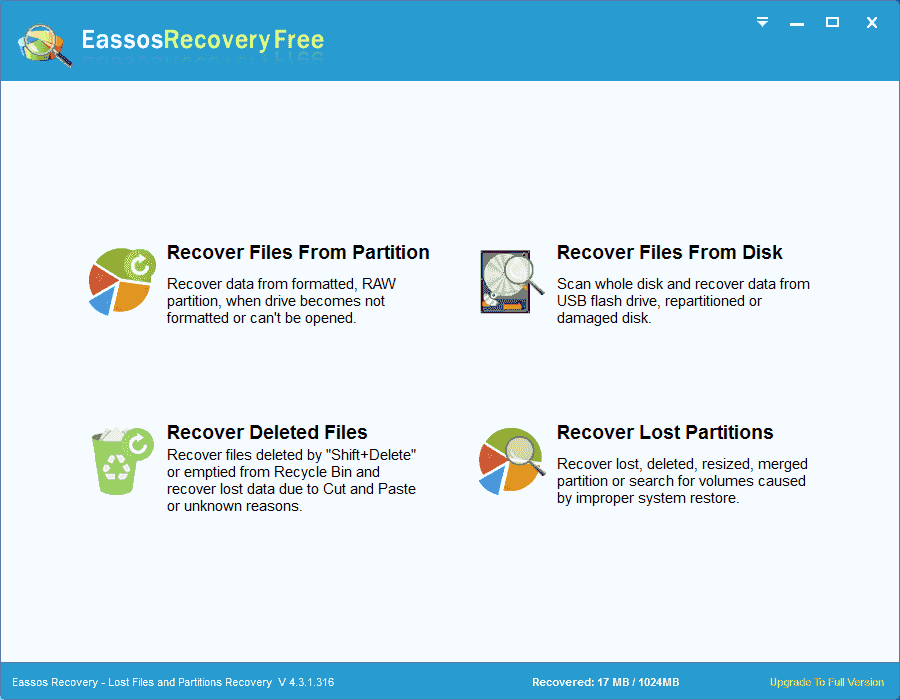 Step 2. Select the SD card that you want to recover data. Then file scanning will be started.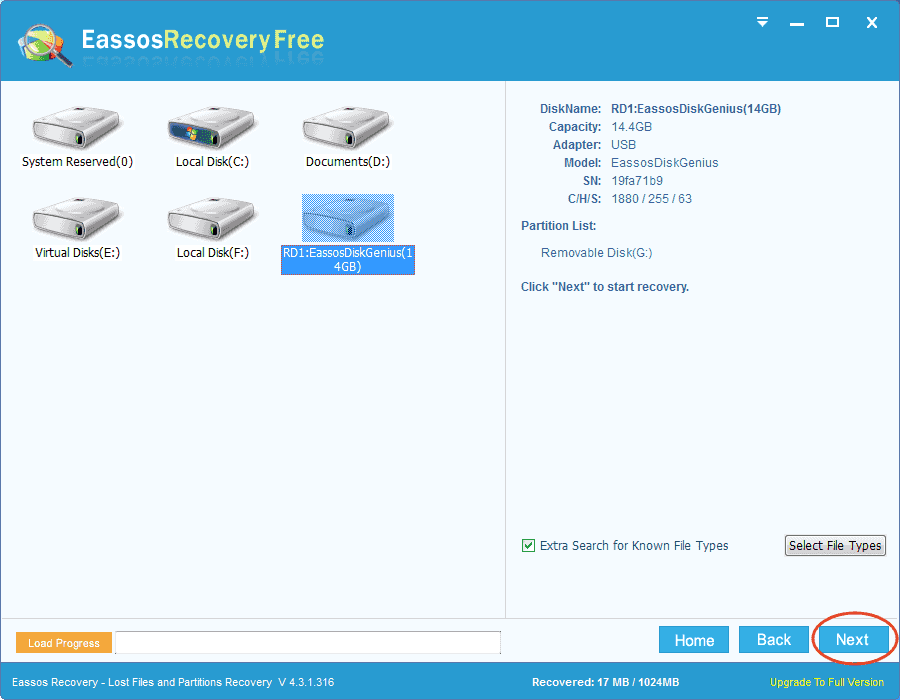 Step 3.  Choose recoverable files and copy them out. Note: recovered mustn't be copied to the SD card before the recovery process is done.