Updated on May 14th, 2021
What's  incremental backup?
An incremental backup is one that provides a backup that have changed or are new since the last backup (a full or incremental backup). Incremental backups are often desirable as they consume minimum storage space and are quicker to perform than differential backups. The purpose of an incremental backup is to preserve and protect data by creating copies that are based on the differences in those data and thus minimize the amount of time needed to perform the backup.
How to do carry out incremental for Windows system?
To backup Windows system, you'll need system backup and restore software and here I'll take Eassos System Restore to demonstrate operating steps of incremental backup for Windows, including incremental backup.
Eassos System Restore is a piece of easy-to-use system backup and restore software, supporting incremental backup perfectly. The following picture shows its main interface: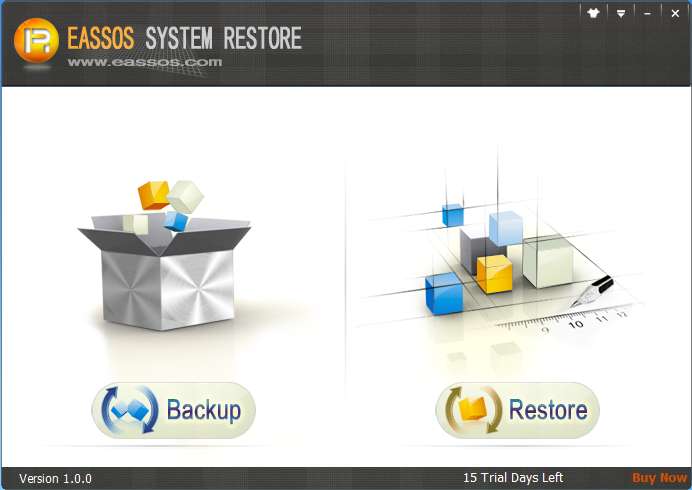 Forming a good habit of backing up system regularly is an efficient and smart way of avoiding system reinstallation, which saves time and efforts.
Launch the program and click the button "Backup" and you'll get an interface as follows: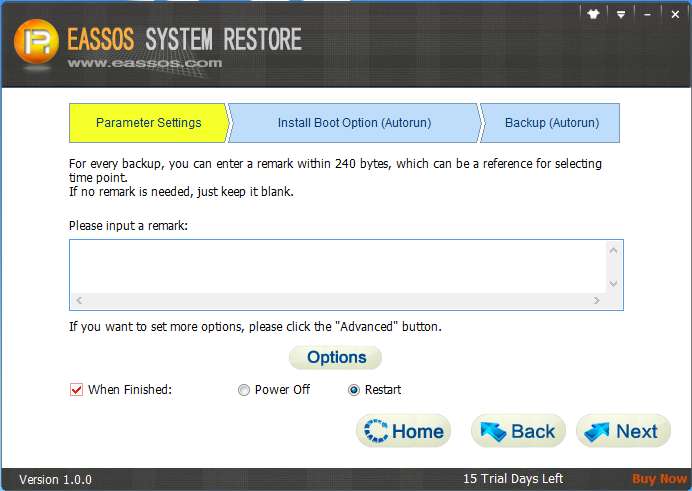 Click the button "Options" to make further settings: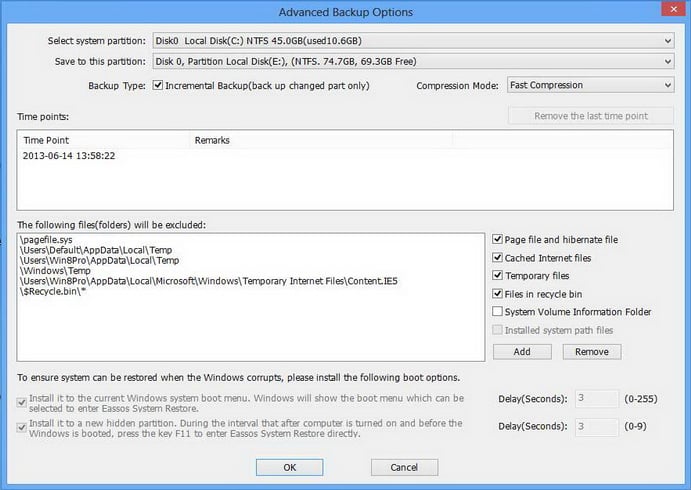 By default, Eassos System Restore performs full backup for the first backup and incremental backup later backup.
Users can carry out incremental backup every day or every week and write a remark for every backup, so that the system can be restored to any state backed up before. This function facilitates users a lot in that it saves times and disk space.
All these settings are made by the software intelligently according to the real situation of the computer being backed up. Thus if the user knows little about system backup and restore, it's not advised to modify any default settings.
Click "Next" button to continue the backup process.
Next, user will be told that the backup needs shutting down Windows. Click "OK" as follows: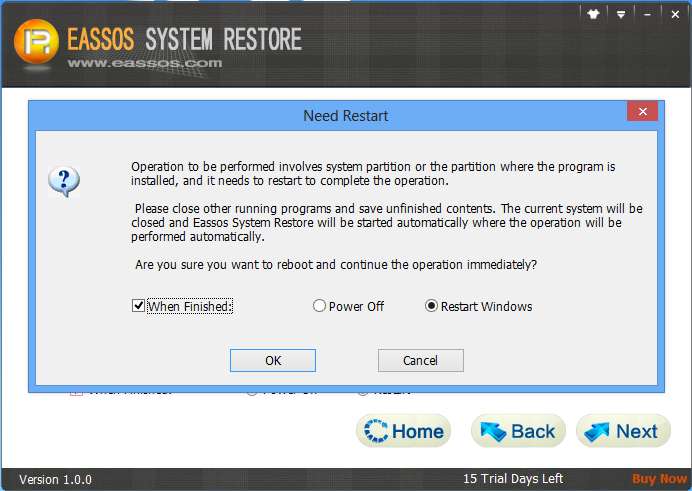 Then the program will enter its DOS version to complete backup.
The whole process is pretty simple and easy, which fits common users greatly.