Updated on November 24th, 2020
Seagate hard drive
Seagate Technology, settled in California US, is one of the world-famous manufacturers of storage devices, mainly hard drive. It benefits users throughout the world by providing qualified, affordable and varied hard disks for various utilities. Seagate HDDs are mainly mechanical hard disk which consists of platter, head, spindle, actuator, head arm, etc.
If you have a Seagate HDD, you may wonder how it works when restoring files and reading files. When the hard drive is working, the platter keeps rotating usually with a speed of 7200 RPM and the heads read and write data on platters.
Symptoms of hard drive mechanical problem
Weird clicking sound from the HDD, which might be caused by damaged head
Computer works with slow speed
Hard drive can't be detected by Disk Management or BIOS
Computer freezes
There is something wrong with the firmware
Sever bad sectors
If your hard disk is undergoing any of these problem, you should take the drive to data recovery specialist if you want to save files from the disk. If you try to use the damaged hard drive, you may damage the drive in a further level and case permanent data loss.
Specialized recovery center can take apart and open the drive in a dust-free lab and change a healthy head for the drive, after which files on the drive can be read and saved. This progress may takes one or two days and costs a big sum of money.
Recover data from hard drive logically damaged
It'll be much easier for common users to recover lost files from Seagate hard disk which is logically damaged. Caused of data loss can be many, such as formatting, deleting, file system failure, partition lost, partition table corruption, etc. There is hard drive recovery software that can do file recovery and partition recovery easily and quickly. You may feel more reassuring and comfortable without sending hard drive to others, as hard drive stores all of your important data. Eassos Recovery is user-friend hard drive recovery software which can handle Seagate HDD recovery and deal with all kinds of data loss issues caused by logical damage. Steps of partition recovery for Seagate HDD are as follows:
Step 1: Install and launch this HDD recovery software.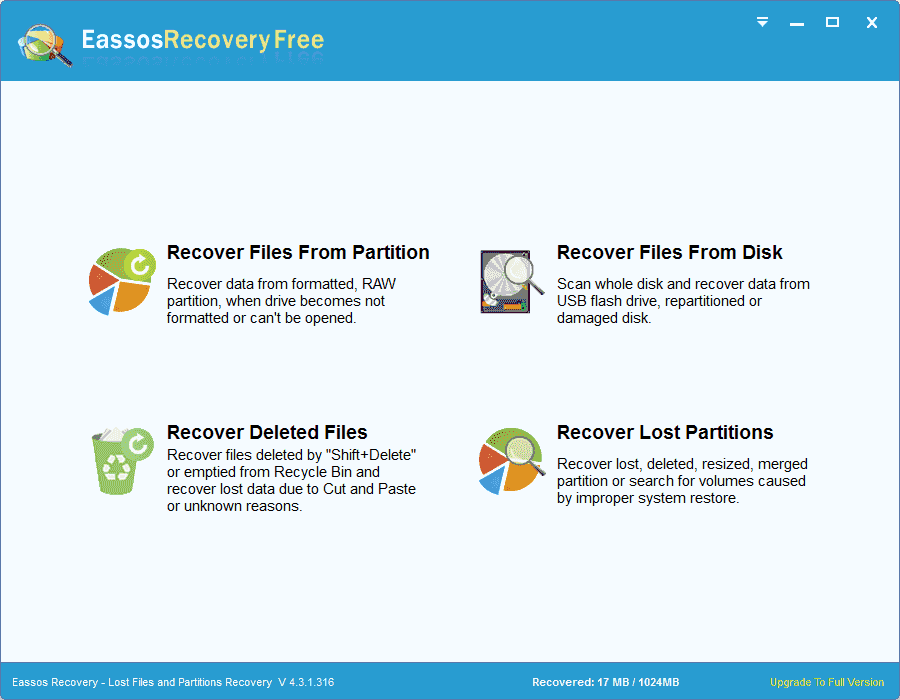 Step 2: Select correct recovery mode from the main interface of Eassos Recovery.
Step 3: Choose the Seagate hard disk and click "Next" button, and file scanning progress begins.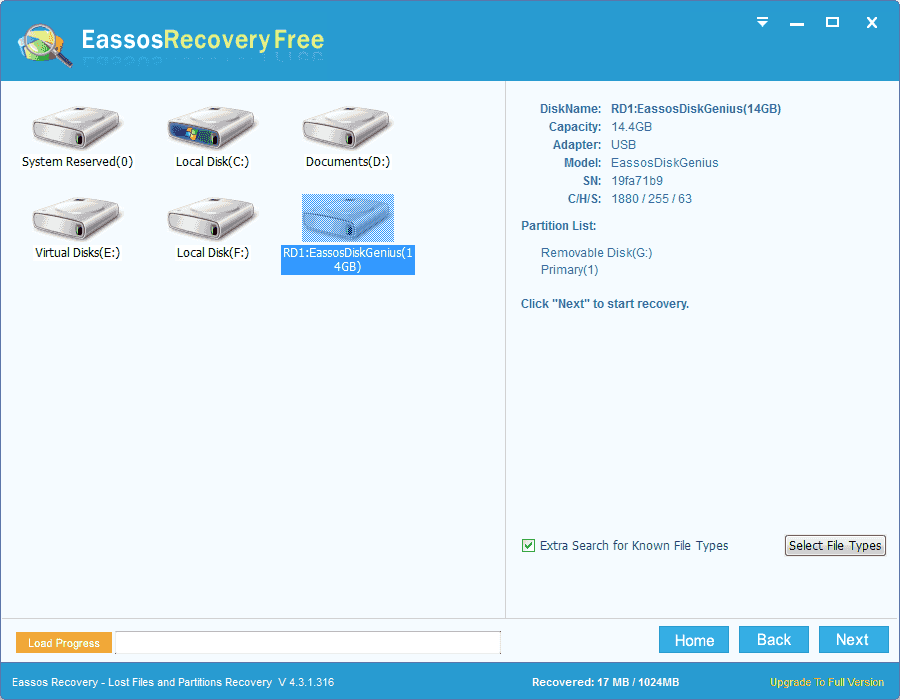 Step 4: File preview and recovery.
Backup Seagate hard drive data and prevent data loss
The easiest and sufficient way of protecting files from loss is backing up data and info regularly. Here are some options you can follow to back up data.
Back up files to CD/DVD. This is the traditional manner and it works well if you have small amount of data to backup.
Use external HDDs. You can prepare an external hard drive which has large capacity and is capacity of making a copy of all of your important files, including operating system, installed programs and other files.
Online backup. Online backup and cloud technology are popular nowadays. It is convenient and saves disk space.