Updated on November 24th, 2020
For the sake of storing data on hard drive or other devices, we need to make it detected by computer and then identified by operating system. Thus, hard drive should be connected to computer and then formatted when it is first time to be used. The formatting of drive builds new file system or directory structure, say address table which records all details on files stored on the drive. We can use "FORMAT" command to format drive or format drive via Widows explorer (right click the drive and select the item "format").
Hard drive (hard disk) is the heart or brain of all computers and laptops, for it contains all users' data. We store everything such as files, photos, movies, documents, archives, emails, financial plans and more. However, we have many reasons to format our hard drive or partition, and some are listed here:
File system corrupts due to certain reasons
We just intend to clean the drive and start all over again
To remove and clear virus from operating system or other partitions
RAW drive can't be opened and asks to be formatted.
We need to repartition the drive
Sometime hard disk get formatted by accident
Most of us are troubled by formatting, because formatting can equal to resetting the drive to its original state when no files haven't been stored. Whereas, formatted files still stays on the formatted drive even though operating system is no longer to access them. What happens to data after formatting? The formatting tells operating system that it is able to reuse the space of the hard drive since all sectors have been marked as Free again after formatting. Formatting creates new address table which doesn't affect other files, thus it is easy recover formatted drive although you are not recovery professional. Free recovery software can be your helper to do formatted hard drive recovery.
Eassos Recovery is free and powerful recovery software to recover data from formatted drive and partition. It supports FAT12, FAT16, FAT32 and NTFS file system. Also the recovery process is simple to follow owing to the wizard interface.
Step 1: Download and install the trial version of Eassos Recovery.
Caution: Store the exe file and install it to a partition which doesn't need to recover data. For example, if you want to recover formatted drive F, then the downloading and installation should be done on other partitions, such as C drive.
Step 2: Start Eassos Recovery by double clicking its icon from desktop, and select proper feature on its main interface.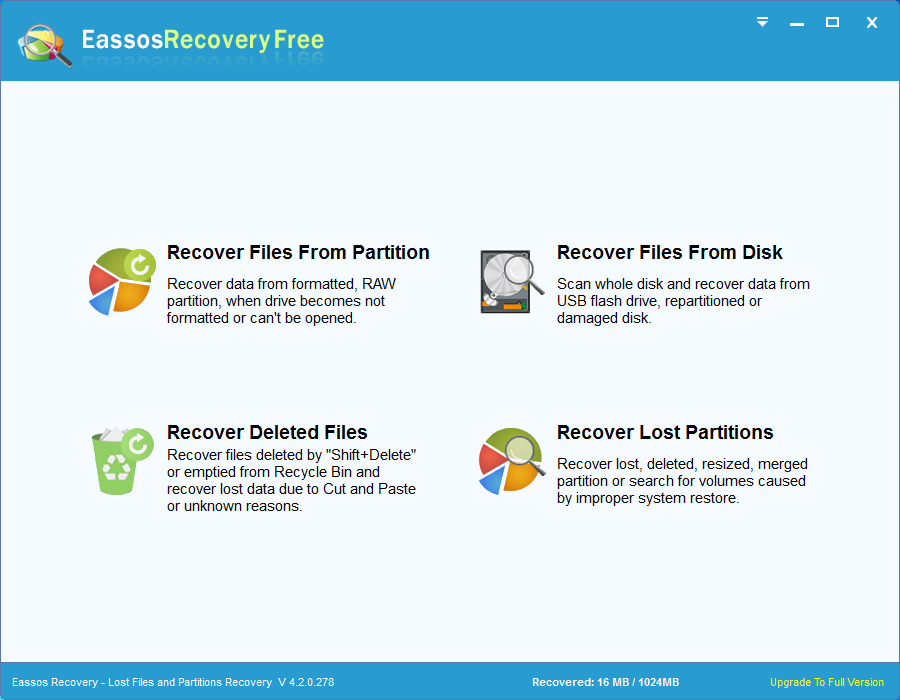 Step 3: Select the formatted drive and click "Next" to scan formatted drive.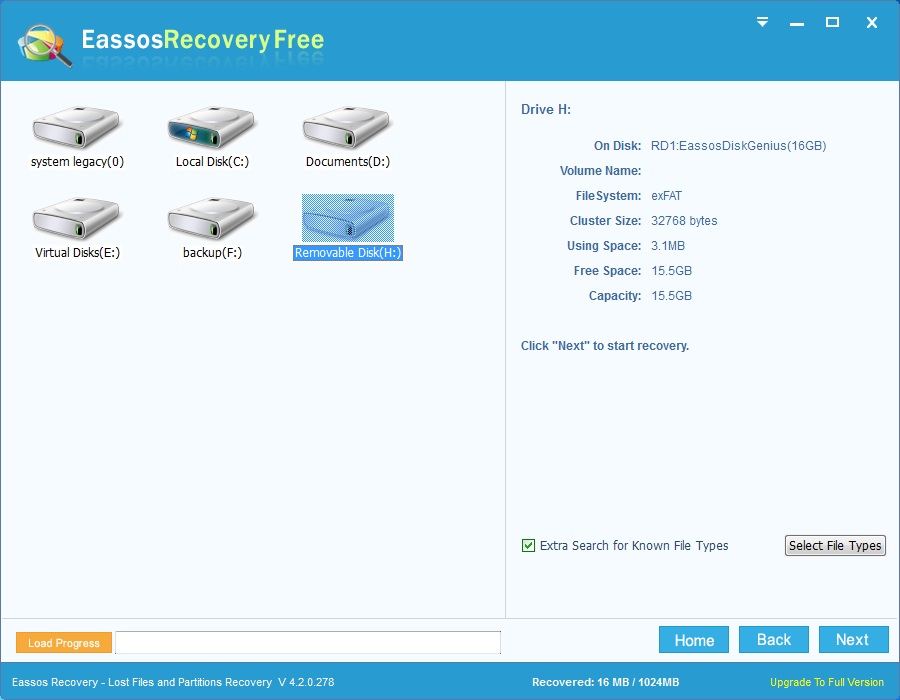 Step 4: Preview and recover files. When file scanning is finished, you can preview all listed data, and then choose all you need and click "Next".