Updated on November 23rd, 2020
In this page, you can find a free NTFS data recovery program and a step-by-step guide to recover lost data from NTFS partitions in Windows 10/8/7.
NTFS data loss situations and recovery
Data loss can happen to NTFS drive when you delete a file by mistake or format partition by accident. The worst case is that lost files include all of your valuable data, for example, you are running a business which relies on lost data. How to recover lost files from NTFS partition? This might be the most asked question. If you want to know more about NTFS data loss and step-by-step guide of file recovery, you need to over read this article.
All computer users are trying to protect important data from loss, but there are still some who fail to do a good job. People can confirm that files are lost when:
NTFS partition become RAW and inaccessible
Hard drive gets repartitioned without backing up previous data
Partition is deleted or missing
Partition or hard drive is formatted accidentally
Files are deleted and emptied from Recycle Bin
When you have lost data from NTFS partition, you should stop using the drive right away and perform the follow operations.
Free NTFS data recovery software
The first act you need to do is to find out and download free NTFS data recovery software which can help you do NTFS data recovery. Eassos Recovery Free is reliable and free data recovery software you can use. It has the ability to recover lost, damaged, corrupted, deleted, or formatted NTFS and FAT partition
When the recovery software is well download, you can follow its installation wizard to get is installed to your computer. The installation wizard can guides through the installing process, but you need to choose a path to install it by yourself. Notice: the recovery program shouldn't be installed to the partition in question.
How to recover lost data with NTFS data recovery software?
Step 1: Start Eassos Recovery Free by means of double clicking the icon on desktop. Then you'll see the user-friendly recovery wizard.
Step 2: NTFS recovery starts with selecting correct recovery mode. For instance, if partition becomes inaccessible, you should select the first function.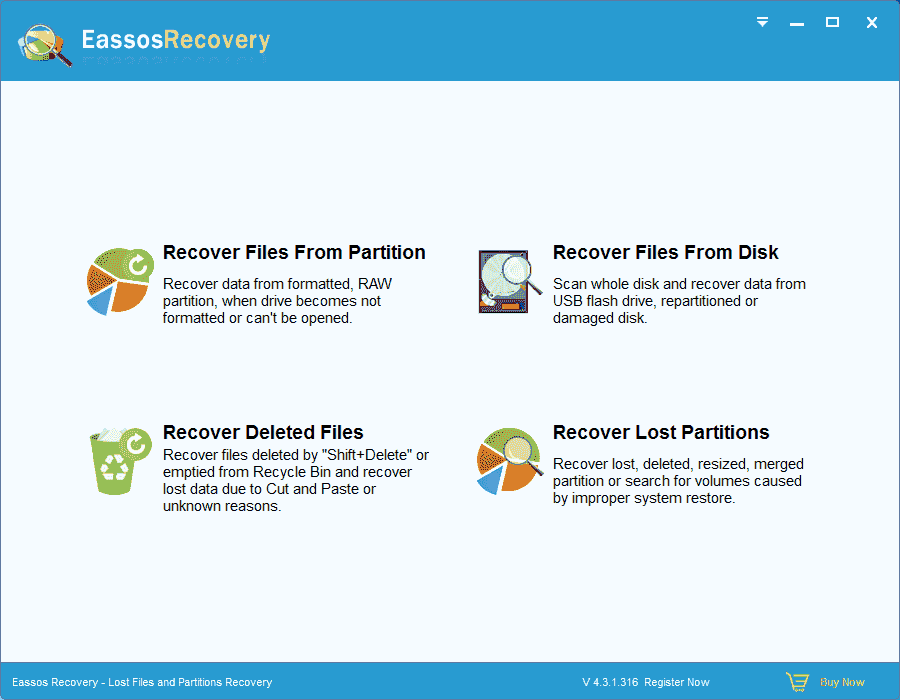 Step 3: Select the partition that loses data and click Next button to scan files. This process scan lost files and restores original structure, after which the scanning result will be display automatically.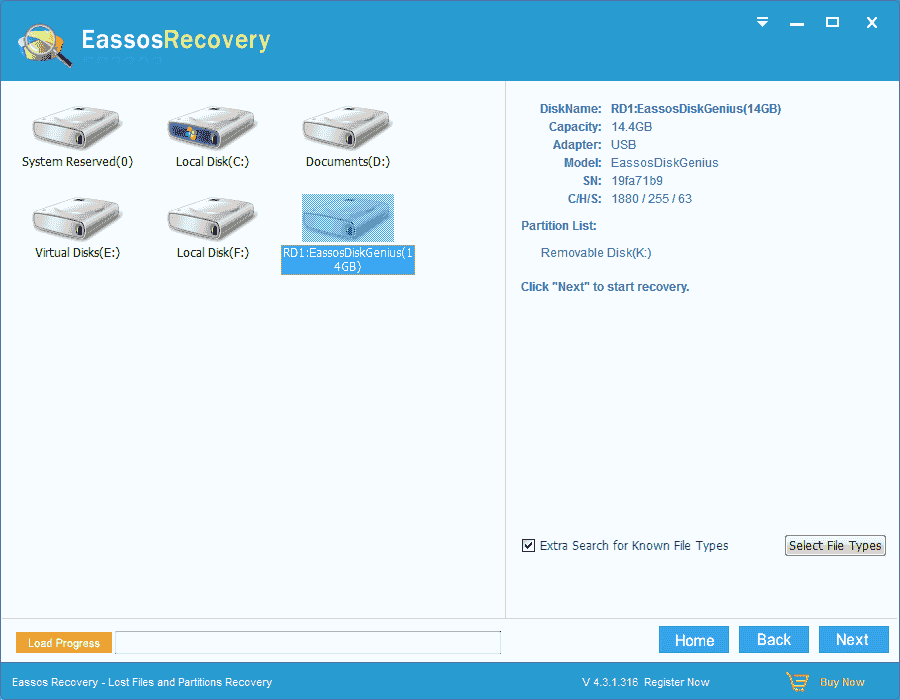 Step 4: Preview and recover files.
Double click a file and you can view file content to verify if the file is corrupted.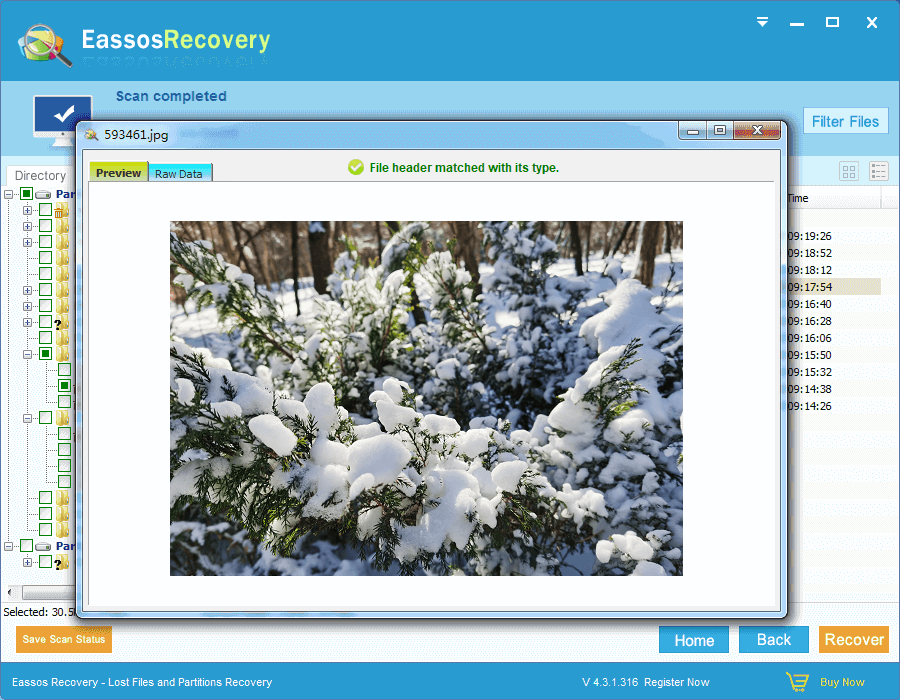 Choose all files you want to recover by checking the box next to the name of file or folder, and then click Recover to get them recovered to a specified location.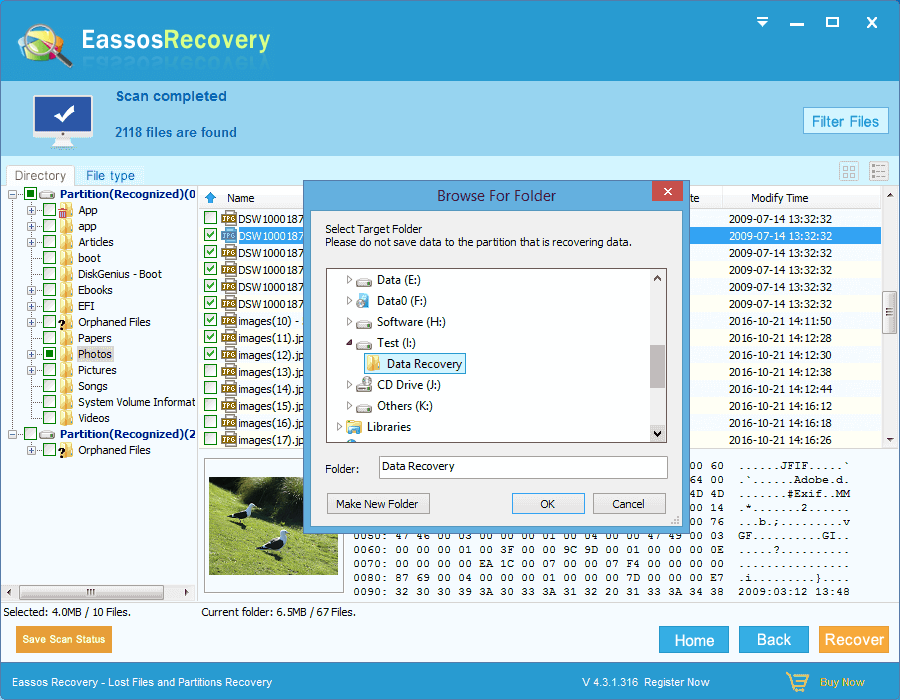 Conclusion
The above steps finishes NTFS recovery data recovery, which is easy to learn as long as you use riggt NTFS data recovery software.