Updated on November 24th, 2020
What is KKV file?
MKV is a container format that contains several new features and it is also a kind of multimedia file format. MKV was first created from a project MCF, but it differs from it greatly, as it is on the basis of EBML (Extensible Binary Meta Language). EBML allows the MKV development team to get merits regarding future format with file support in old parsers. MKV is actually an open standard project, which means it can be used by personal users for free and the technical specifications are also open to all users. The source code of the libraries developed by MDT is licensed under GNU L-GPL.
Many users may have no idea about details talked above, but there must be MKV files on their computer or USB drives, as MKV file format usually come with video files. Some MKV video files are important to uses, but there are lots of reasons that cause file loss. This post will help you find our major causes of MKV file loss and solution of MKV file recovery.
How does MKV file get lost?
MVK files are often saved on hard drives of your computer and many other forms of storage devices like USB drives. The following gives common causes of MKV file loss and you can read them for reference.
Human error: it is not avoidable that machine may go out of control, which may happen to human. Human often make mistake to delete or format files by accident.
Virus or malware: virus not only deletes important files but also do harm to system. MVK files may get deleted by virus or malware.
Hardware damage: hard drive has its own life span and also it may go wrong when it has quality problem or gets damaged. The result of hardware damage is loss of files.
Many users may ask "What should we do if MKV files gets lost? How can we recover deleted MKV files? " Here is the answer: MKV file recovery software.
MKV file recovery under Windows
With Eassos Recovery Free, free file recovery tool, you can get back lost MKV files with easy operations.
Step 1: Select recovery mode and enter next step.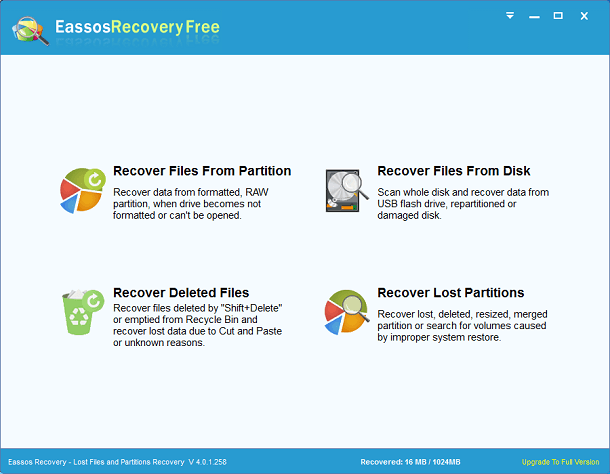 Step 2: Select the physical storage device and click "Next" step. If you want to recover files from virtual disk, then you need to click "Load Virtual Disk" before clicking "Next".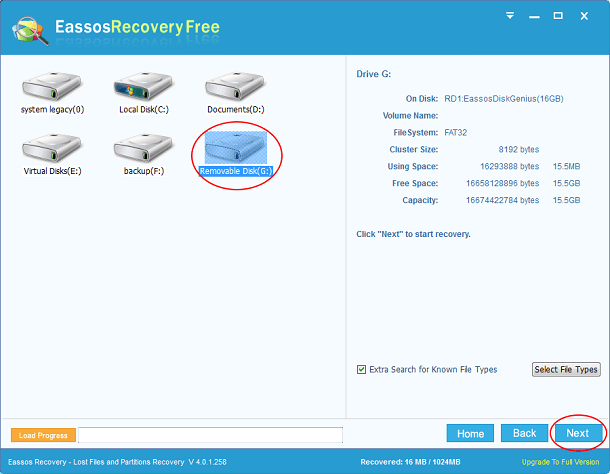 Step 3: Check and find files you need. Find out and select target MKV files you need and click "Nest" to save them to a safe destination.