Updated on November 24th, 2020
If you are using Windows on your computer or laptop, then you can see the icon of Recycle Bin on desktop. This is a virtual trash bin used to store deleted files temporarily. The Recycle Bin is created with the purpose that users may delete a file by accident, then they can easily and fully restore it from the Recycle Bin by right click the file and selecting "Restore".
The reason why Recycle Bin can be emptied is very simple. Many users do this by themselves in order to free up disk space and improve performance. And some would like to use some program to clean system junk files, which may empty Recycle Bin without informing users. Also, there is another possible cause is that the system can be set to carry out automatic disk clean. Once this feature is enabled, all file in trash will be deleted by system.
Recycle Bin will be unable to restore deleted files if it is emptied. In that case, users have to learn skills of deleted files recovery from empty Recycle Bin. Those who have no idea to recover lost files that they accidentally deleted or formatted, they will face the trouble of permanent file loss. And everyone knows the loss of important data is a big headache.
It is quite easy and fast to learn the solution to recovering deleted files especially when you have file recovery software. File recovery software that supports undeleting files can be the best defense for lost data. It is cost-effective and affordable when compared with recovery services.
You need to bear in mind that deleted files are not immediately erased from hard drive, even though system fails to access them. Actually, they are still stored on hard drive sectors. Thus file recovery program is able to restore them by scanning all sectors and make complicated analysis on lost data.
To start self-help file recovery, you'll need the help of Eassos Recovery, a reliable and powerful data recovery program. It will assist you recover not only deleted files but also formatted and corrupted data, including photos, videos, documents, music and partitions. Following is the step-by-step guide.
Step 1: Run Eassos Recovery and select correct recovery function. Install the program to your computer and run it, and you can see all of its recovery modes on the main interface.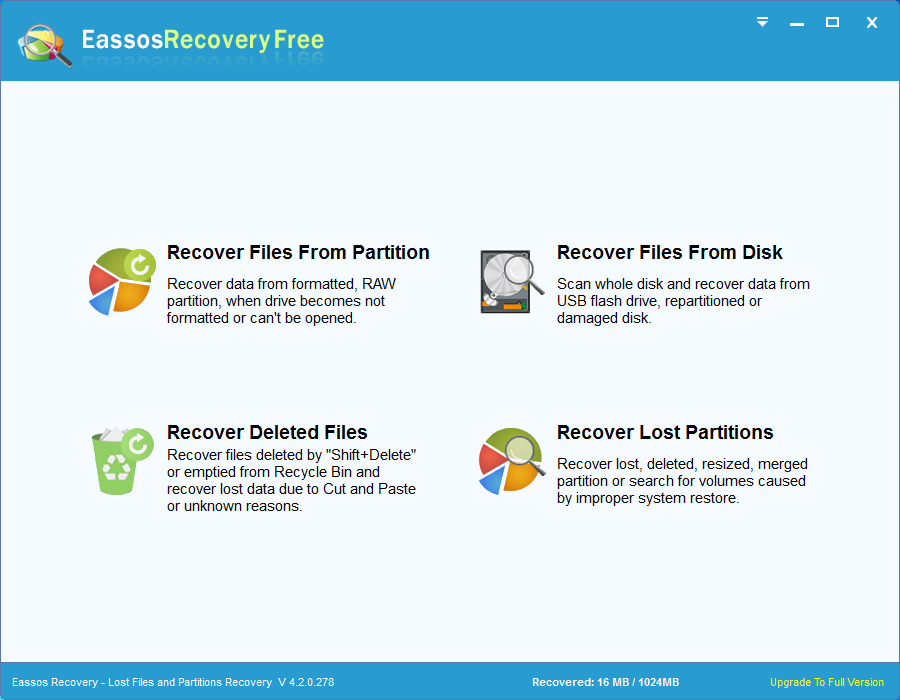 Step 2: Select the partition where you lose data and click "Next" to scan deleted files.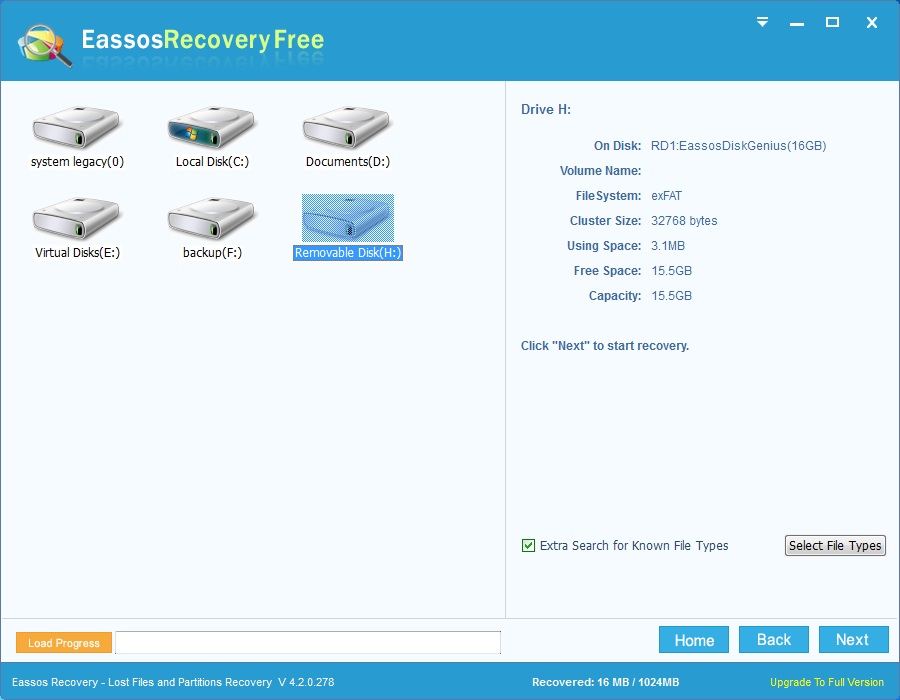 Step 3: Preview and recover wanted files.