Updated on November 24th, 2020
As time goes on, the number of computer users keeps increasing. Computers, laptops, and other digital products have become indispensable partners in life and work. People tend to store their important information to these devices. Thus data loss will be a huge issue to those who don't have backups of important data.
When suffering from any kind of data loss, users can use data recovery tools to recover lost files and folders. Data recovery tools can fix various data loss problem which caused by virus attack, accidental formatting, unintentional deletion, partition table corruption, file system failure, bad sectors, and more.
There are many data recovery companies that offer data recovery service. But data recovery tools like Eassos Recovery own the following advantages over those recovery services.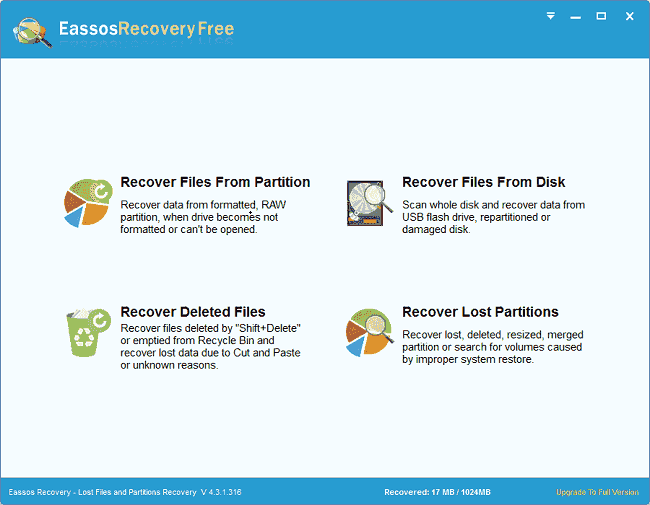 1. Save time: data recovery tools recover lost files from various devices within several steps, which takes a short period of time. For example, it takes only 5 steps for Eassos Recovery to complete recovery procedure.
2. Affordable: usually recover services charge very high, which is not affordable to many users. Data recovery tools are inexpensive and fine and some are for free. Easssos Recovery has a free version.
3. Time limitation: recovery tools can be used for good and yet related services are just for once.
Nowadays, computer users are extremely luck that data recovery tools like Eassos Recovery are available on the Internet. Eassos Recovery is able to fix most of data loss problems by advanced way of file searching technology. Its file recovery algorithms are based on depth research and analysis of file system, file type feature, storage rules, etc. so it can gain better recovery results.