Updated on November 24th, 2020
Current technology provides common users with two methods to handle data loss problem. The first one is preventing data loss, which is executed by many people every day. We are told to backup important data and keep backup copy well. The other solution is using free data recovery software when data loss happens. Data backup is accepted method manner as it is easier to perform, and yet there are still many people who are not willing to backup data, because they deem backup is not necessary.
For the moment, we can download many programs some of which are able to backup which some of them are designed for recovering lost data. Of course some software includes both function such as PartitionGruu is able to backup data as well as recover files and partitions.
Some people believes that the prevention of data loss is the better method, which can be easily carried out simply by copy and paste. Same can backup large amount of data with the assist of professional data backup software. Individuals often backs up data manually, and new data or modified data can be copied to external drive or other HDDs. For business, data on server should be backed up every day, and it is hard to achieve backup manually. It that case, data backup tool comes into use. Backup copy can be image files or cloned files, which can be used to restore data once data loss happens such as accidental deletion or formatting. We can't deny the importance of data backup, which it can't totally prevent data loss all the time.
Sometimes, data loss can't be handled by prevention solutions, for instance, backup copy doesn't contain the missing data, or backup even gets lost. If that happens, users should know steps of recovering deleted, formatted or lost files by using free file recovery software. Some free data recovery software is qualified to restore missing files from various storage media. There is only one thing users should note: STOP using the storage media that loses files before all files are recovered. Actions like saving files to the drive will make matter worse. File recovery software Eassos Recovery can be installed to any partition except the affected drive. It is able to recover lost data and partition with easy steps which are listed as follows:
Step 1: Launch Eassos Recovery and select recovery mode.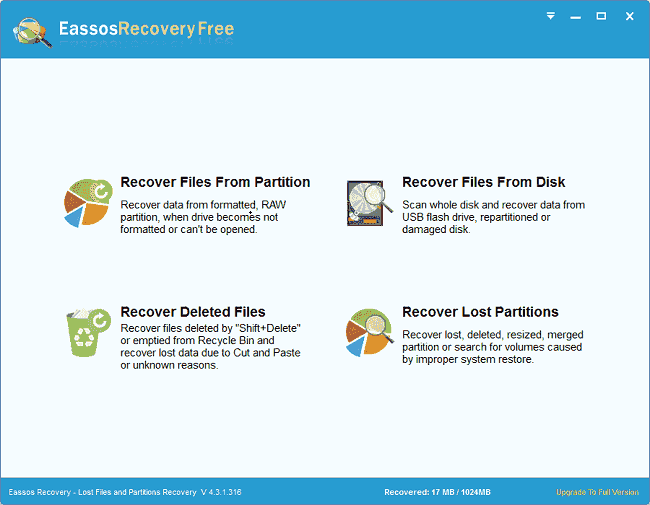 Step 2: Select drive or partition where lost data were saved and click "Next" to scan.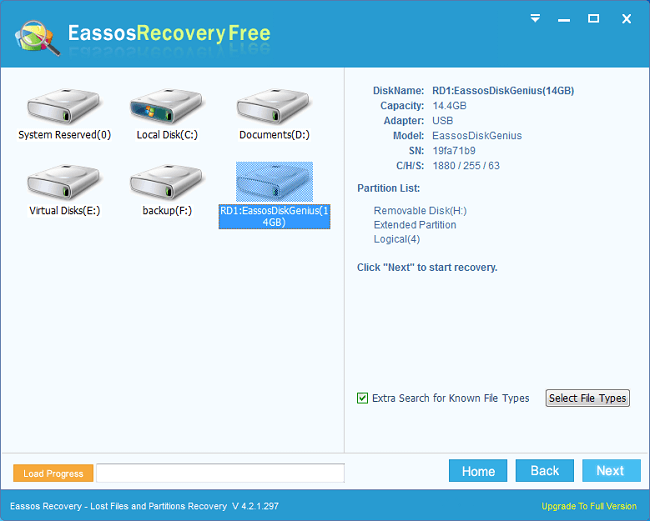 Step 3: Preview and recover needed data.