Load Current Partition Intelligently
This feature is designed to load corrupted NTFS partitions so that files and folders in the partition can be displayed directly without performing any scanning. For example, if partition becomes inaccessible and reports error "The file or directory is corrupted and unreadable", you can use this function load the drive and recover data easily.
1. Select the corrupted partition from which you want to recover data and click "Load Current Partition Intelligently" under "Tools" menu.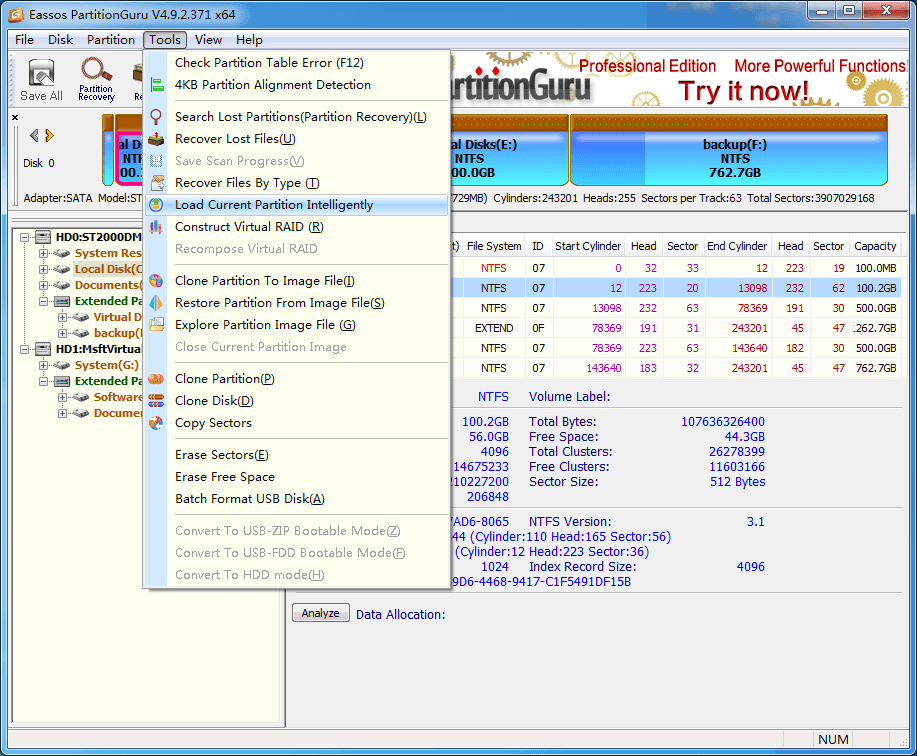 2. When the partition is correctly loaded you can recover files you need. Select files and folders you need and right click mouse to choose "Copy to".