Add Free Space to Partition
Free space, also called unallocated space, is logical space on storage device that operating system cannot use directly. You can make use of unallocated space after merging it to an existing partition or creating a new partition on it. Eassos PartitionGuru is able to add free disk space to any existing partitions on same hard drive and the space transferring process does not cause data loss.
1. Right-click free space to select "Allocate Free Space To", and choose partition you want to extend.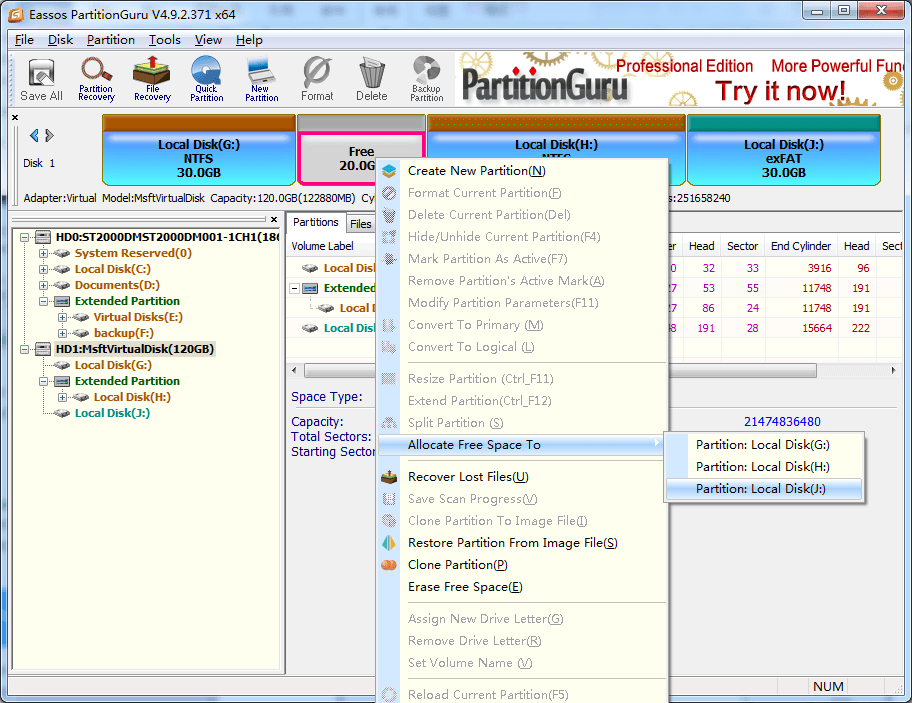 2. PartitionGuru prompts operations to be done. Click "Yes" button and it starts to move free space to selected partition.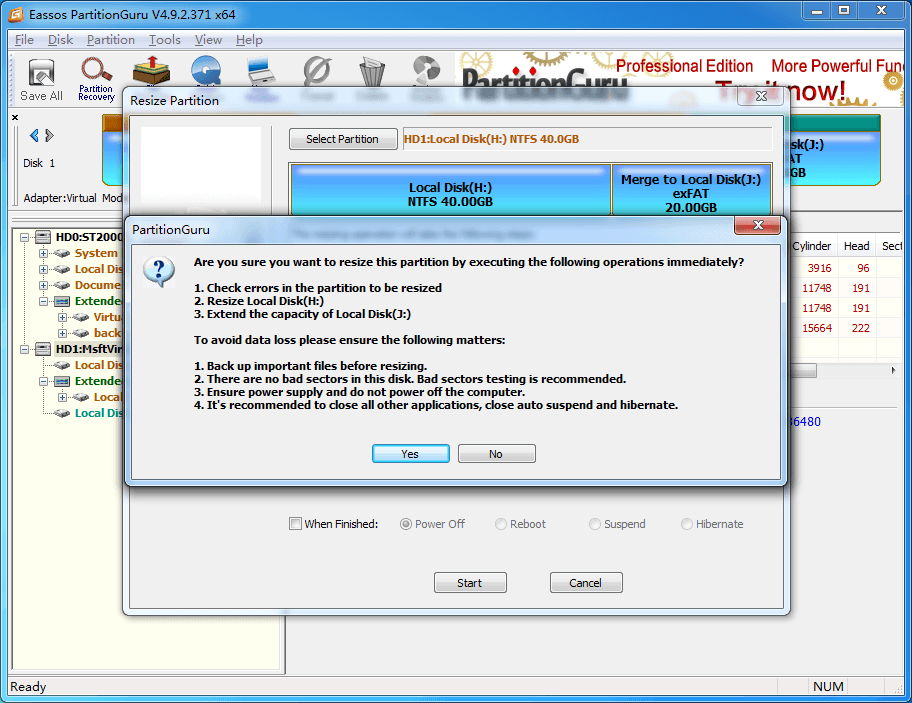 3. Click "Complete" partition when allocated space has added to specified partition.