Video files that are captured on special occasions mean too much in our life or work, but video file loss happened to many of us, therefore it's necessary to learn some data recovery skills.
Here is a list of scenarios of video file loss, which should be avoided:
Accidental deletion of video files;
Mistakenly formatting storage media, such as media player, camcorder, and so on;
Disconnecting memory while reading or recording videos
Firmware corruption or hardware issues;
Virus attack;
Other unknown reasons…
Main features of Eassos Recovery
Even though those lost video files can't be recorded again, they can be recovered with the help of competent data recovery software named Eassos Recovery.
"Recover Files From Partition" recovers files that are formatted or the storage media asks to format;
"Recover Lost Partition" is used to recover files when partition gets lost.
"Recover Files From Disk" scans disk in depth and totally in order to recover files that can't be found by the first two modes;
"Recover Deleted Files" deals with deleted file recovery;
"Load Virtual Disk Files" can load virtual disks and support recovering data from virtual disks.
Tips: DO NOT install Eassos Recovery to the partition where lost files were saved.
How to recover lost video files?
1. Start Eassos Recovery and select one data recovery mode in line with data loss situation. Here takes the first mode as example.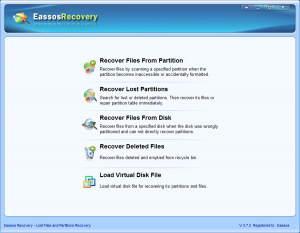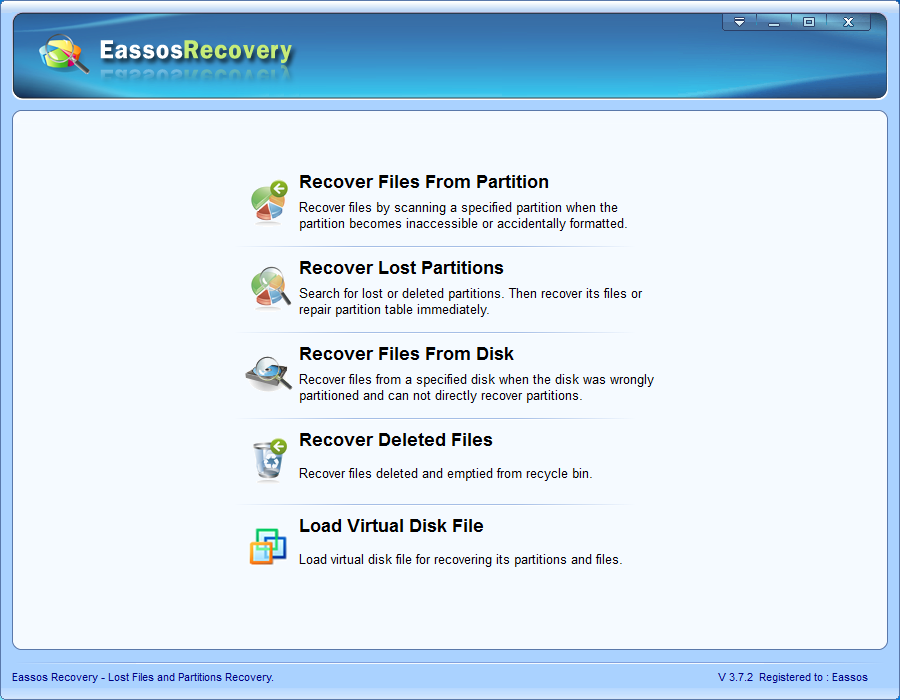 2. Select partition or disk that needs recovering videos files, and click "Next" button.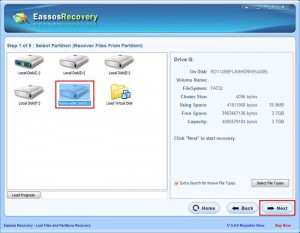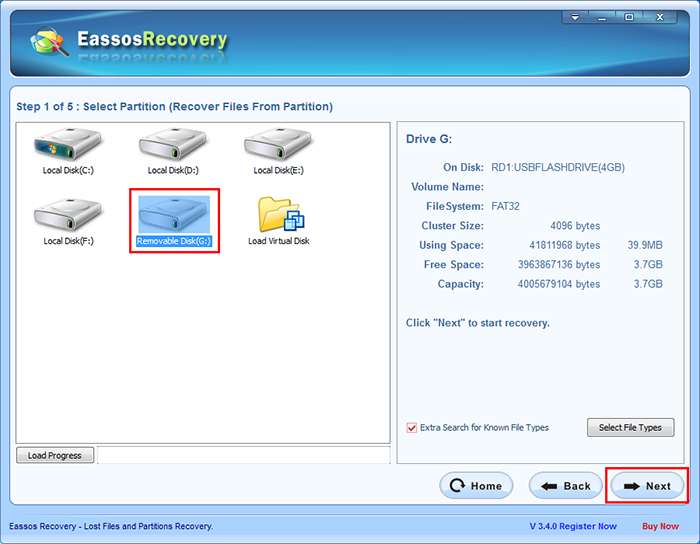 The program starts searching for lost video files, and then list files as follows: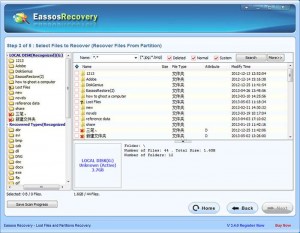 3. Look for video files you want to recover by previewing files. Eassos Recovery supports previewing video files, as shown below: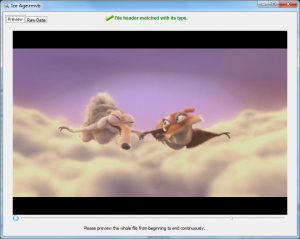 Files that are previewed successfully can be recovered
4. Select files and click "Next" button to save them to a healthy drive.